Update: Atom Electric B.36 Longboard is no longer available. However, Atom Electric B10X All Terrain Longboard and Atom Electric B10 Skateboard are good alternative from the same brand.
Atom's B.36 is a power packed board, with dual 1800W brush motors for agility and speed. Owing to its massive power, it is suitable for a ton of uphill activities and ideal for plus sized commuters! Not only does it have such strong torque, but the board as a whole is rigid and sturdy, thus capable of holding maximum weight and tolerating harsh weather!
Adding to that, is the trendy design of the board, a one of a kind to say the least, perfectly streamlined for easy uphill movement! What's more is that it is water resistant and has extra ground clearance, having 2 ride modes for the safety of beginners.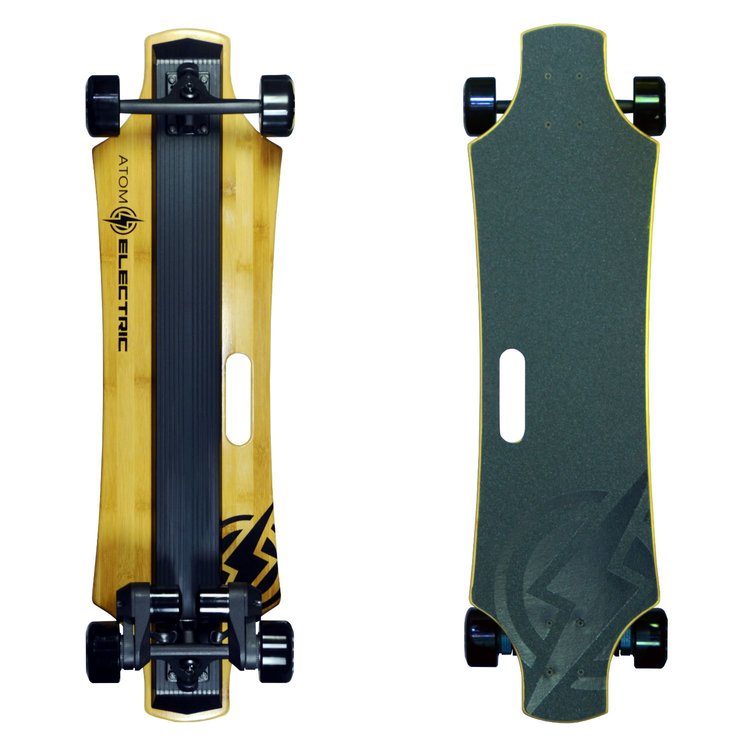 Major Specifications
| | |
| --- | --- |
| Color | Wooden Brown |
| Max Speed | 18MPH |
| Range (Per Charge) | 12.5 miles |
| Power | 3600 Watts |
| Recharge Duration | 3 hours |
| Weight | 17 lbs. |
| Wheel Size | 80mm x 45mm, Rubber |
| Size/Dimension (HxWxL) | 5.5 x 10.5 x 36 inches |
| Material | Bamboo/ Maple Wood |
| Warranty | 6 Months |
| Integrated Lights | NO |
| Remote Control | YES, No Bluetooth |
| Incline Rate | 8.5 degrees (15 percent) |
| Other Specs | Regenerative braking, Splash Resistant |
Design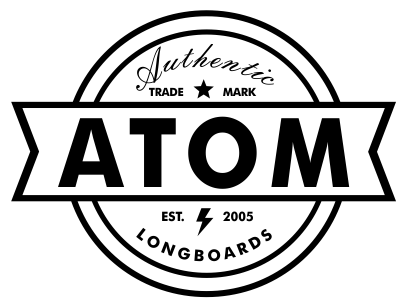 The Atom Electric B36, has a unique polished wooden deck, with black grip tape spanning the entire length and breadth of the board. It also has Atom's logo on it, with a built in ergonomic handle, which fits any size.
The deck is made of Bamboo or Maple Wood, as they are known for being absolutely sturdy, rigid yet flexible. The deck spans across 36 inches in length, 10.5 inches in breadth and is 5.5 inches above the ground.
The whole setup weights around 17lbs, and can support up to 275 lbs. in weight. The thick rubber tires are 80×45 mm and can tread over concrete, grass and shallow puddles too! The deck has extra ground clearance, and is top mounted which gives this B series much more turning leverage.
The motors and other electronics are encased in a reinforced 6061-T6 aluminum case, which keep them safe, rust free, waterproof and prevent overheating of the parts.
Power and Performance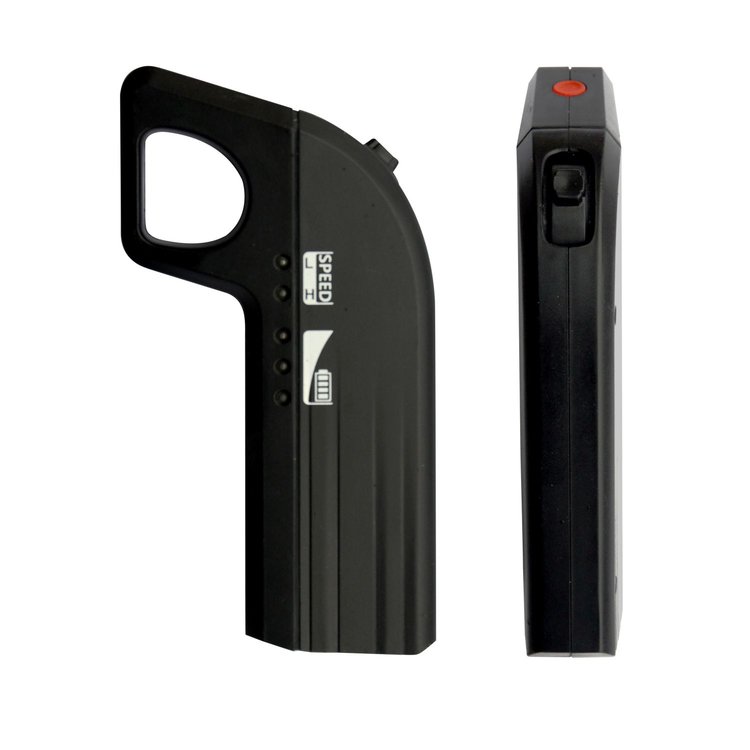 The B series comes equipped with state of the art technology for acceleration and braking, using Field Oriented Control sine wave technology- the best of electronic speed controllers.
It also uses Lithium cells, which are from Samsung or LG, and thorough testing is done for each piece, where it is pushed to its limits. The B36 uses specifically the 211Wh Samsung Lithium-Ion Battery to support hill grade of 15% or 8.5 degrees even up to 240 lbs. of weight! It also comes with a remote control, having 2.4GHz wireless tech, which is easy to hold, and light.
The board gives a power of 3600 W and takes 3 hours to charge! Once fully charged, it can give you a range of 12.5 miles at a maximum speed of 18 mph! It also has 2 ride modes with speed limits!
Is Atom Electric B36 Safe?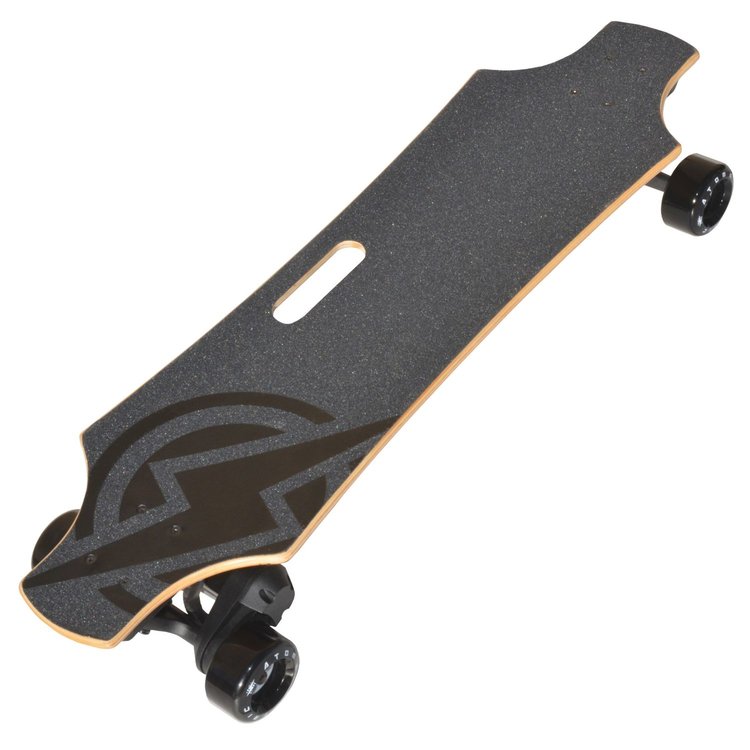 With two speed modes, the Atom offers safety at its best, controlling the rpm even while downhill.
It comes with regenerative braking, braking becomes safer and reliable, which also recharges your battery while doing it!
The B36 comes with a battery level indicator, so that you don't get stranded or get caught in black out.
It is waterproof, and the wheels prevent too much vibration and shock.
The best part of the board is that it has controlled rpm, has massive power motors to hold large weights, doing all this even at fast speeds!
All the electricals are housed in an aluminum casing so that electrocutions don't occur!
Is B36 Worth the Cost?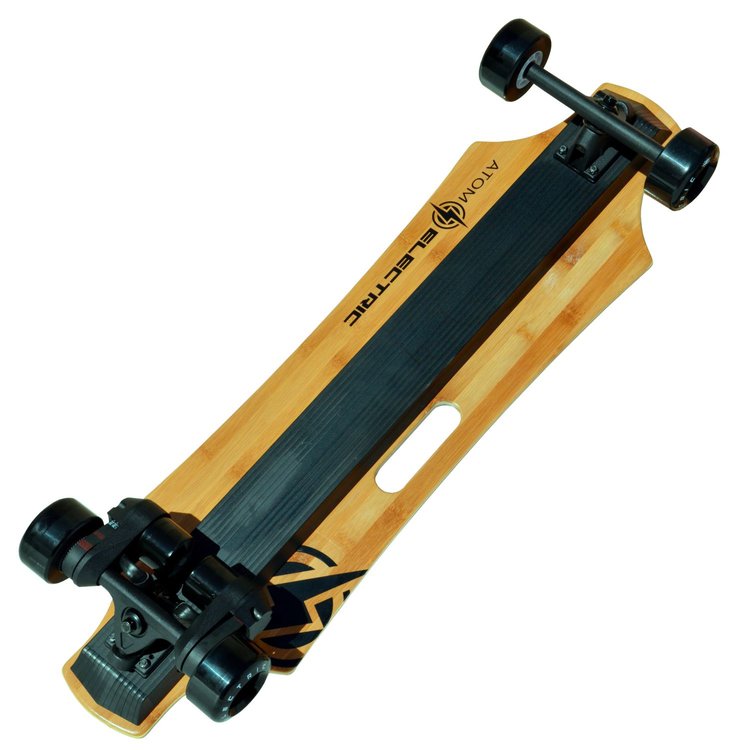 The B36 e-board comes equipped with large 360W dual belt drive motors, which can take up to 240 lbs., being the only board to provide such power and carry such weight. It comes with rechargeable 211WH Lithium Ion Batteries, which are advanced in standard and quality. The remote is ergonomic and offers excellent bandwidth, assured to not lose signal. It comes to about $900, which is quite reasonable for the power packed features it comes with!
Checkout The Following Electric Skateboards As Well: