Post updated on: April 1, 2021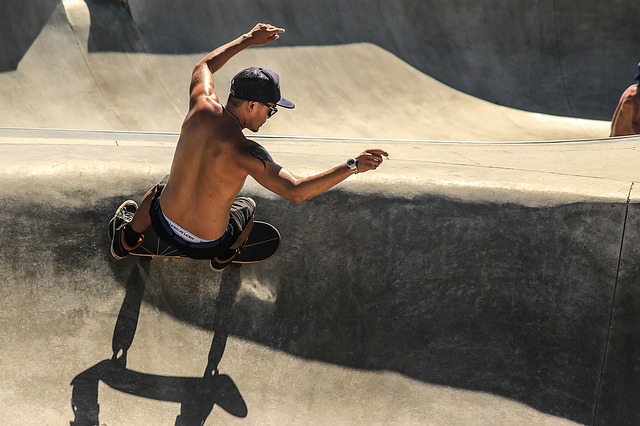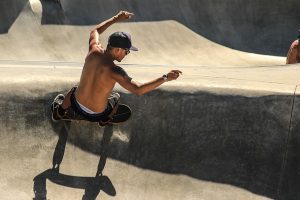 Nobody alive today can deny that Electric Skateboards have conquered the world. It's not hyperbole in the least to say that, like Segways and Hoverboards, Electric Skateboards are one of the biggest tech trends happening in the world right now.
One of the main problems is that there are a lot of manufacturers and companies producing these fine products. Sometimes it's hard to choose which one to purchase – much like walking into a grocery store without a list; often, too many choices end up freezing us in our tracks and our mind comes to a standstill.
Today, we're going to be looking at the best electric skateboards to help you make decision because there are just too many high-quality, premium electric skateboards out there.
First, though, let's take a more investigative look into the world of these popular e-devices, and what you should be on the lookout for when you're browsing for one.
Now that you know what to look for in your Electric Skateboard, let's take a look at  electric skateboard that are responsible for providing us as much fun as possible.
Quick Summary : Our Best 22 Selection
---
---
---
---
---
---
---
---
---
---
---
---
---
---
---
---
---
---
---
---
---
---
History of Electric Skateboards
The idea of esk8 boards isn't new – in 1975 a California student designed a gas-powered skateboard which moved with the help of special skating wheels and engine. But it was in 1997 because it created too much air and noise pollution.
Best Electric Skateboard Buying Guide
Skateboards are considered as a skill-building sport which enables you to learn cool tricks and moves while burning calories. But, in the era of instant coffee and wireless networks, moving your legs to reach places seems like a lot of work. Thus, electric skateboards are based on the idea of a regular skateboard minus the working of your legs to push it forward.
If you are planning to buy an electric skateboard, then today we are going to list out certain things to consider before buying one.
The Motor
Let us begin with the more technical parts of the board – its motor. An electric skateboard's motor decides its range, maintenance and its price. The motors of any electric board can be classified into two categories, hub and out-runner motors.
These are mounted straight into the wheels so they produce less torque or turning movements, but typically give you more range and are more affordable and easier to maintain.
These make a lot of noise, are complicated and more expensive than hub motors. Outrunner motors produce more torque but require more energy and provide a little lesser range compared to the hub motors.
Speed Controllers
All electronic boards are equipped with an electronic speed controller (ESC) to alter the speed of the board's motor. The ESC is the brain of the motor which directs its acceleration and brake performance.
Many hobbyists have resorted to designing their own ESC and have been successful in doing so. But if you are a beginner, you need not do any such thing. Even though ESCs are cheaper and can easily be bought from any hobby store – they usually are not reliable and won't last long. Especially for beginners, it has proven to be harmful and risk-prone.
Fortunately, a more advanced and functional ESC has been developed by Benjamin Vedder is known as the VESC (Vedder Electronic Speed Control). A VESC has:
Better motor and battery production.
Has built-in safety features so that it doesn't overheat and damage the motor.
Controlled brake functions.
Great performance.
Motors with ESC are cheaper and perform fine. But if you want a board to last longer, is safer and will give you the value for money – choose VESC.
Battery Capacity
Having better speed isn't as important as having long lasting battery. Imagine if you're running errands and your board's battery runs out in the middle of the task, it will then be an exhausting task to push the board around and reach your destination.
The bigger the battery, the longer it lasts and has a greater storing capacity. As you would expect, the cost of a bigger battery is higher too. But buying an expensive battery will get you covered for at least 3 years if maintained properly – so it's an investment in the long run.
Ideally, select a skateboard whose battery gives you a ride time of at least 1 mile after a 15-minute charge.
Weight and Size of The Board
This should be one of the main criteria when buying an electric skateboard. If your board runs out of battery, you will either have to push it on your own or carry it with you. It could be a difficult task to carry a heavier and larger board.
Moreover, a lightweight skateboard ensures flexibility and a smoother ride. But if a rider is heavy then you should reconsider buying a lighter skateboard as they usually have weight limitations.
Safety and Warranty
Many electric skateboards can reach high-speeds which could be dangerous if you don't back it with certain safety measures. If you are still a beginner, then it takes time before you can control the acceleration and master its pivoting techniques.
You can save yourself and others from injuries and painful incidents by following the simple safety rules:
Inspect your board weekly and carry out any maintenance task immediately.
Wear a helmet and other protective gear such as a knee and elbow pad.
Know about your surrounding and potential pitfalls.
Stay in your speed limits.
Don't ride on the traffic-prone road side.
As for warranty, it is a must that you purchase an electric skateboard which gives you a warranty of at least 1 year. Skateboards are built for rough use and can easily be broken or damaged. Having a warranty ensures you get quick and easy replacement for your broken or damaged parts.
Conclusion
Electric skateboards are a fun way to reach places or to ride around the block, only if you buy the right one. I hope you find this guide helpful and that it has answered all your questions regarding the purchase of an electric skateboard.
As you can see, buying an Electric Skateboard requires as much foresight (if not more so) required when purchasing most high-end products. I hope you've found some insight and managed to make an easier decision. I simply cannot overstate the sheer freedom and fun that these boards provide – the experience of riding these electric babies down a steep hill, at the literal push of a button cannot be adequately explained.
However, as previously mentioned it must be said that electric skateboards can travel faster than you anticipated – whether you're an experienced skater or not. It all depends on your real-life reaction times to certain situations, and it must be stated that proper care, respect, and responsibility be withheld at all times while you're riding. Just as skateboards are not a mere toy, the same is with these electric brethren.
Don't let that deter you, though. Electric skateboards were designed to be fun, and should be ridden with this in mind. The world is quite literally your oyster, and we should all do everything we can to "seize the day" in these increasingly-turbulent times.
In case all the jargon and terms used in this article have confused you, don't worry: next we're going to walk through a glossary of e-skateboard terms so you understand precisely what all this "tech speak" means.
By keeping in mind the above tips you will get the best electric skateboard which satisfies your entertainment, and the money spent on it.