As electronic skateboards gain popularity in today's world, manufacturers are making boards with motors that go faster, are wider and longer to match the growing demand for them – such as Swagtron's 42" Voyager Longboard. It's evident that although these boards are are a total blast to ride, they were obviously designed for adults and could potentially lead to accidental injury for other riders.
Luckily, several companies have created electronic skateboards designed for all ages. If you have a youngster (or several youngsters), be sure to browse around for one of these electronic skateboards for them so they can get in on the fun, too. There is no reason why kids of all ages can't enjoy themselves too, right?
Let's take a look at three electronic skateboards that were specifically designed for kids.
---
When it comes to E-Skateboards, Acton knows what they're doing. Acton is no stranger to this industry, as they have a line of boards. What separates the Blink Lite from other boards, first of all, is the fact it's extremely light: at only 7.7 lbs., it is one of the "Lite"-est boards on the market. Another reason why this was selected for all ages is because its top speed reaches up to 10mph, which is a considerably safe speed for children and beginners who have never ridden an E-skateboard before. It's motor is a single hub system, which is a good thing. As we talked about, hub motors are safer and more efficient than standard belt motor systems – manufacturers are catching on to this fact, as it seems more and more boards are being designed with hub motor systems.
---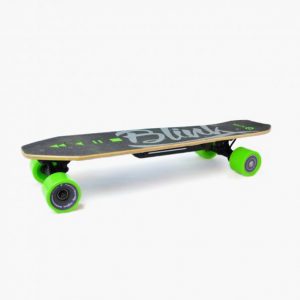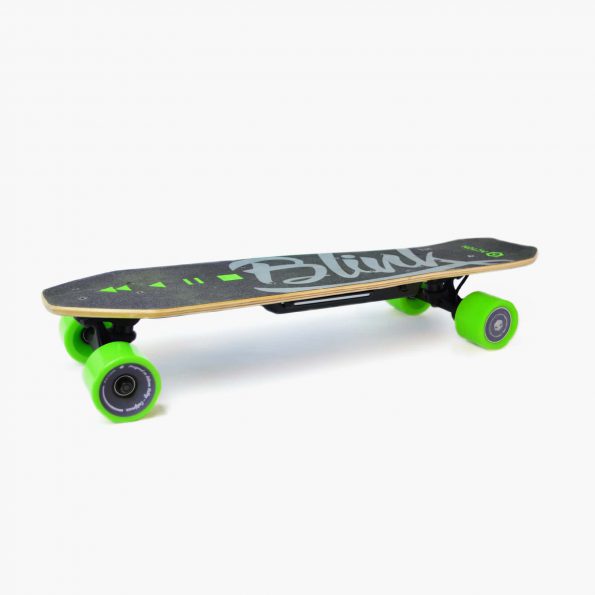 Altered has been making skateboards since 1997; clearly, they are experts who know what they're doing What makes Altered's Fantom 1.0 Electric Skateboard an awesome choice for kids is its 100W motor. This board is powerful enough to give kids (8 years and up) a fun time without being so powerful it scares them. With maximum speeds of 10mph and being only 20lbs., it's another "lightweight" board that is the right size for kids and teenagers thanks to its belt motor driving system. Note, however, that when the battery dies and the board must be recharged, you can expect to wait between 8-10 hours for it to fully charge. For a board this size, that is a tremendously long time for any electric device to fully charge. That's why it's recommended to never fully deplete a battery.
---
3. Dynacraft Surge Electric Skateboard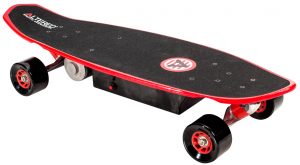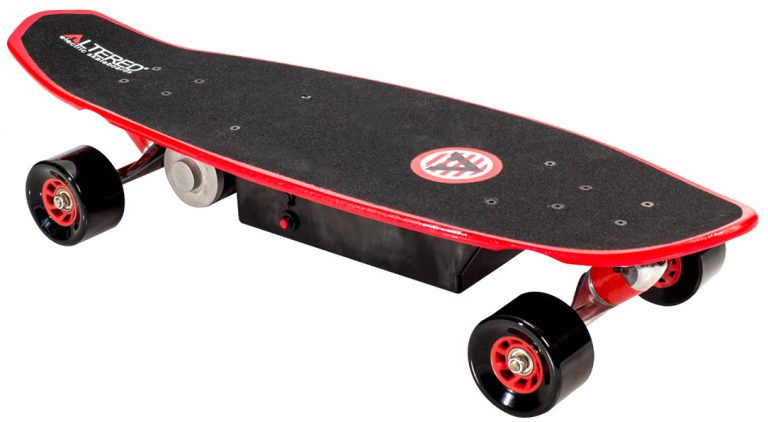 The Dynacraft is an excellent choice for parents who are concerned about the speed of E-skateboards. The Dynacraft Surge Electric Skateboard has max speeds of 6mph, which isn't fast at all. On the downside, because the board was designed to be light it can hold only 145lbs and weighs 22 lbs.
Warning: A lot of people on Amazon claim that this board stops working for no apparent reason. Some dissatisfied customers have said that the battery stops working after 10 minutes, and other people say it stops after a week of use. It has 2.7 stars out of 5. As always, please exercise caution and use your best judgment when purchasing any product online.
---
Conclusion
I hope the wonderful world about Electronic Skateboards is a lot less intimidating for you and your kids. Please remember that although these particular products were designed exclusively for kids, they still need your parental supervision when riding these devices. Safety measures should never be compromised, no matter how old any customer is. The slow speeds of the preceding boards does not replace the attention and care that needs to be provided at all times.