Electric Skateboards have taken the world by storm. Their popularity has increased with the rising popularity (with good reason) of Segways and self-powered Hoverboards. However, there are a few things worth remembering when you're browsing for an e-skateboard to ensure you get your money's worth.
When you're shopping around for your board, you have to consider what you'll be using it for. This is so you select the e-skateboard that has the right range mile distance suitable for your riding style. For example, will you just be using it for fun and tricks? Or will you use it as a travelling alternative to gas? Or perhaps riding it for leisure/pleasure? (This is a great option if you're budgeting.) Asking yourself these questions helps you choose a board that's best for you, as many brands do their best to produce unique boards that give their customers an experience they wouldn't be able to get from other brands' eSk8s.
A lot of brands are trying to "cash in" on the rising popularity of electric skateboards. Let's take a look at 12 brands who rise above the rest of the pack (along with their most successful eSk8s) and see why they are truly worth considering buying from.
---
1. Boosted

Boosted is one of the most popular brands out there, and for good reason. They simply make quality e-skateboards. Currently, their products come in 2 classes: Dual and Dual+ This specific board comes with a 2000W motor, which is seriously powerful.
While both boards are top quality (and one of Boosted's best-selling boards on), the biggest difference between these two boards is their max. speeds:
---
2. LiftBoard


LiftBoard is a brand that's been featured on The Verge, Bloomberg, WIRED, Engadget, and more. Clearly they know what they're doing.
LiftBoard has two eSk8s: one with a single motor (900W) and one with dual motors (1800W). Both classes of their board can take you as far as 16 miles. While the single motor is powerful enough, the Dual Motor board lets you accelerate faster due to the increased wattage power.
---
3. HaloBoard

HaloBoard seems to be all about power. They've been in business as a privately-owned company for 12 years. What makes this brand one of the top "big dogs" in the market is the fact that they have four electric products: the Halo Rover and Halo Go (hoverboards), the Halo Board and the Halo Drone. Clearly, they know what they're doing in the electronic-vehicle market. It's easy to see why the brand has been featured on CNet, New York Times, and Mashable.
Their electric Sk8 Halo Board is made of Japanese T700 carbon fiber, which is one of the strongest (and lightest) materials. What seals the deal, though, is the HaloBoard e-skateboard has dual 3000W motors. Safe to say, for a top speed of 22mph, this board is fast – and goes to show that HaloBoard truly cares about maximising their customers' fun levels.
From their website: "We love to hear feedback and would love to hear from you." This to me is personally a wonderful thing to know, as customer service is one of the fundamental building blocks for building a reliable company that keeps customers satisfied.
---
4. Inboard

Co-founded by Ryan Evans and Theo Cerboneschi, Inboard has 14 dedicated staff members who do all they can to ensure their customers are completely satisfied.
Inboard has been featured on Mashable, The Verge, Shark Tank, WIRED, uncrate, Tech Crunch and more. And it's easy to see why: Their M1 eSk8 makes it easy to see why Inboard is one of the top brands out on the market.
Depending on conditions such as your weight, the surface you're riding and how tall you are (all playing into wind-resistance)… you can expect to ride up to a fun 22mph on their M1 Electric Skateboard.
The board is splash resistant, meaning wet drops won't damage the board. However, the M1 is not waterproof and should never be ridden in the rain. The Inboard M1 E-Skateboard weighs only 14 lbs., easily able to carry people up to 250 lbs.
---
5. Yuneec


How did Yuneec improve their high-quality electric skateboard? By making their upgraded board a Long board, for starters. With the E-GO2, which features a 400W motor and an eight-layered composite wood deck, you can travel up to 18 miles on a single battery charge. Whenever it's time to charge the battery, expect it to charge between 3-5 hours.
Yuneec also introduced new materials into their E-GO2 boards to make them lighter. Using 8-layered composite wood decks (instead of 8-layered Canadian maple), E-GO2s are only 13.9lbs.
As you'd reasonably guess, the E-GO2 is considerably pricier than its predecessor.
---
6. Atom Electric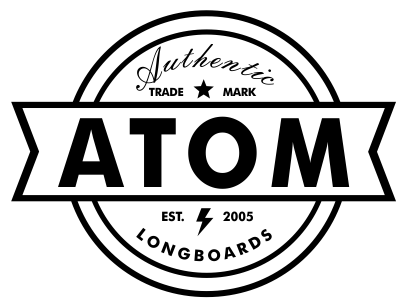 If you want a real beast with dual 1800W (3600W total) motors, a 211WH lithium-ion battery (made by Samsung) and weighing only 17 lbs., you'll want to go with Atom's B.36 electric skateboard.
Atom has five eSk8 products: the B.36, B.18, H.4, H.6 and B.10. It's clear that when it comes to eSk8 boards, they are not only manufacturers but severe enthusiasts for the sport.
---
7. Acton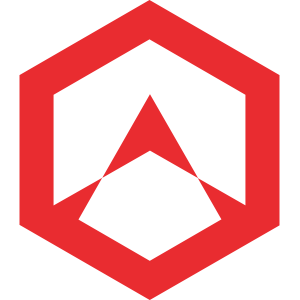 Acton claims they are "reimagining the infinite possibilities of everyday personal transportation." How they are doing that, exactly, is by inventing the world's first Smart Skates. Their Blink Series is a series of electric skateboards designed for various "classes" of people – such as lightweights, rookies, speed demons, heavier-set people, etc.
Located in the heart of Silicon Valley (California, USA), Acton produces quality electric skates, scooters and skateboards. It's easy to see how Acton has been a dominating force in the E-Skateboard industry – particularly with their "Blink Series" which were specifically designed for lighter riders.
They have four classes of sweet electric skateboards: Blink Lite, S, S2 and QU4TRO. They also manufacture RocketSkates, which sounds awesome and are (you guessed it) electric roller skates.
For now, let's briefly look at their four classes of sweet electric skateboards: Blink Lite, S, S2 and QU4TRO.
---
8. Airwheel

Airwheel is a "dynamo" brand with a lot of different products in the "electric transportation" market. For example, aside from eSk8s, they also make a Smart Wheelchair (H3), an electric folding bike (R6), a Segway (S5), an electric unicycle (Q1, Q3, Q5 and Q6) – as well as different versions of those vehicles.
Clearly, Airwheel knows what they're doing when it comes to the Electric market.
Their M3 eSk8 has a "slower" top speed of 12mph, making it clear that the M3 was designed for leisurely, pleasurable strolls for people who enjoy the scenery while riding. It has 81.4WH/162.Wh battery capacity.
---
9. Swagtron

Whether you've heard of Swagtron or not (I'm betting you have unless you've been living under a rock), one thing cannot be denied: they know how to build high quality, durable boards that can withstand almost the toughest, rugged conditions. Swagtron's products were featured on Good Morning America, CBS This Morning, Ellen, and more. Evidently, this brand knows what they're doing when it comes to electronic transportation devices: They make Hoverboards, electric scooters, electric skateboards, and electric bikes.
They have 2 classes of electric skateboards. Their Voyager eSk8 is made up of eight layers of Canadian Maplewood and two layers of bamboo – making it one of the sturdiest decks out there. With dual 350W motors (700W total), you can ride as fast as 15mph (or 30mph if you're a daredevil) and travel as far as 15 miles. At 42" (nearly 3 ft.), Swagtron designed an awesome monster.
Swagtron also has a more affordable board called the Swagboard. The drastic price difference comes from this board's top speed: 11mph. The Swagboard is constructed from 7-ply Maplewood and outfitted with grip tape for maximum balance.
---
10. GT Powerboard


E-glide is all about including state-of-the-art electronics in their products, and with good reason: they've been in business for the past 11 years in Santa Monica, California and have their boards constructed using military-grade tools (laser cutters, welders, platers, etc.) Clearly they knew who talk to in the industry to be able to "play" with toys like these.
When they made GT Powerboard, they made an eSk8 that rides over hard-packed sand, concrete, grass, gravel and dirt with no problem. You can expect to travel 22 miles on just one battery charge. The board is made of aluminum, making it both lightweight and extremely durable. The deck is 45" long and 11" wide.
---
11. Mellow Boards


According to Mellow's creators Johannes and Kilian, Mellow is "more than a product or company. It's a lifestyle."
Designed, engineered and produced in Germany since May 2016, Mellow is one of the top brands because, quite simply, their Mellow Drive is phenomenal. What the Drive actually is is an electric truck – on that attaches to any deck you have, as if it were any regular truck. Once attached you're looking at speeds up to 25mph for a total of 9 miles.
I personally would buy the Drive and attach it to your favourite deck, which can be done as the Mellow is an electric truck.
---
12. Buffalo

Their boards are amongst the highest rated eSk8s on the market, as opposed to informing us about the history of Buffalo. This decision indirectly proves that all Buffalo cares about is making quality products for their customers.
Buffalo (Buffalo) has made several classes of eSk8s, including: SK-D2 dual motor, SK-B2, SK-A2, F, and A3.
For starters, the F-class is worth considering as it is made out of 4 layers of bamboo and 4 layers of fiberglass – both of these "heavy duty" materials offer the most sturdiness without adding weight, making it a premium option for people who weigh more than 220lbs.
---
Conclusion
Now that you know what to look for when purchasing an Electric Skateboard, to ensure your safety be sure to be responsible with your new deck. As these are electric-powered, these devices can go faster than anticipated if you're not an experienced rider – and as such, control issues may be at play.
Don't let that deter you, though. Electric skateboards were designed to be fun, and should be ridden as such. If some of these top brands are a bit pricey for your needs, consider buying a less pricey (but high performing) lesser-known electric skateboard.