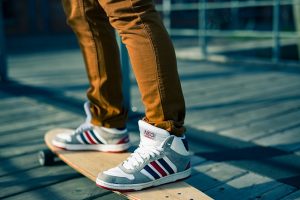 Nobody can deny that electric skateboards are fun; even more fun are the ones that are fast. Today we're taking a look at 9 high-speed eSk8s that are sure to get your blood flowing. (CAUTION: Always wear protective gear and a helmet. Chicks may dig scars, but they're not a lot of fun to get.)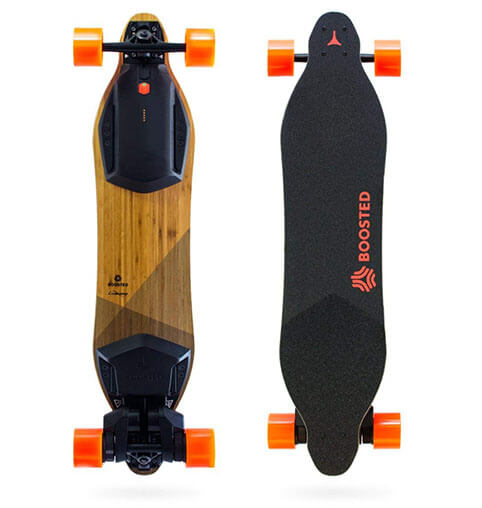 Boosted's Dual+ eSk8 has been featured on numerous articles on our website, and with good reason. It is simply a kickass board that is well-enough affordable for people who enjoy getting the most bang for their buck in this industry.
First off, let's get price out of the way. This eSk8 is not for the faint of heart, as it is around $1.5k. What this price gets you, however, is an electric skateboard that takes you a staggering 22mph for up to 7 miles. (22mph is fast whichever way you look at it.)
If the Dual+ breaks down at any time within the 6-month warranty, Boosted guarantees "full protection against manufacturing defects."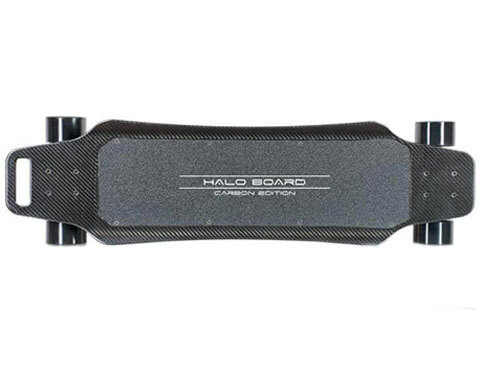 The Halo Board eSk8 is one of the few electric skateboards that have two 3000W motors. What this translates to is easy: 22mph at the press of a button. (Literally. As with all eSk8s, the controls are simple: you hold a remote control in your hand – and press forward to accelerate, and press backwards to stop.)
HaloBoard (manufacturers of the Halo Board) chose to go with an unconventional material for the deck of their e-board: Japanese T700 carbon fiber (which is a lot stronger than steel and considerably lighter than aluminum). This material choice partly explains why the board is able to go such fast top speeds.
The board has a 6-month warranty.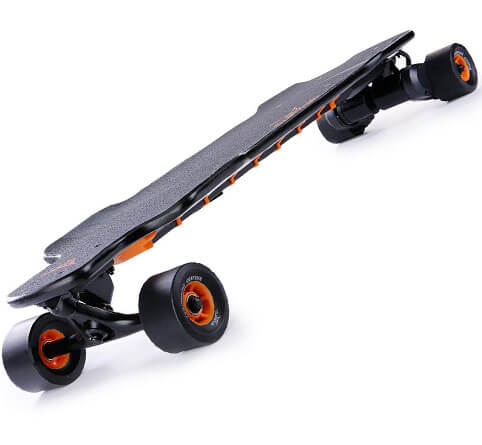 Whether you've heard about Buffalo or not, the important thing is this: not only do they make a wide array of electric skateboards (SK-D2, SK-B2 and F, for starters)… they made their F-class with three riding modes – each of them upping a higher max. speed.
Their beginner mode reaches 11mph tops… Their cruise mode reaches 12mph… and their advanced mode bolts past that at an unbelievable 24mph. You don't need to be told that this an insanely-fast speed for a skateboard.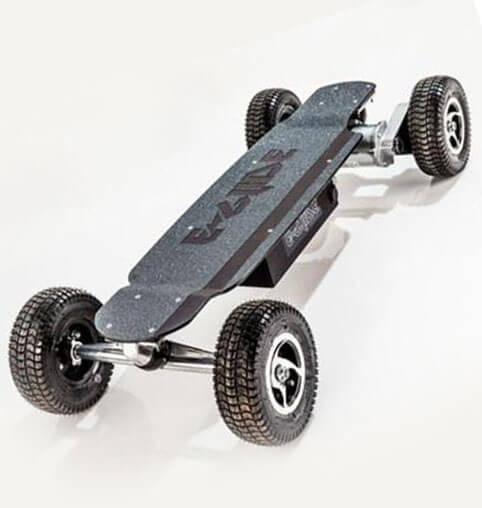 E-Glide (manufacturers of the GT Powerboard) has been in business for the past 11 years. You don't live that long in the world without picking up a few world-class tips and tricks about making premium quality products.
E-Glide have been players in this industry for the past 11 years; when you've spent more than a decade a part of something, there's no denying you've mastered a thing or two about producing quality products for that industry.
With the GT Powerboard, E-Glide has done just that. This deck is 45" long and 11" wide – and is (according to the company) made entirely of "state of the art European electronics."
Just what this means for you, is being able to blast to 23mph (from zero!) in a matter of seconds. That is awesome.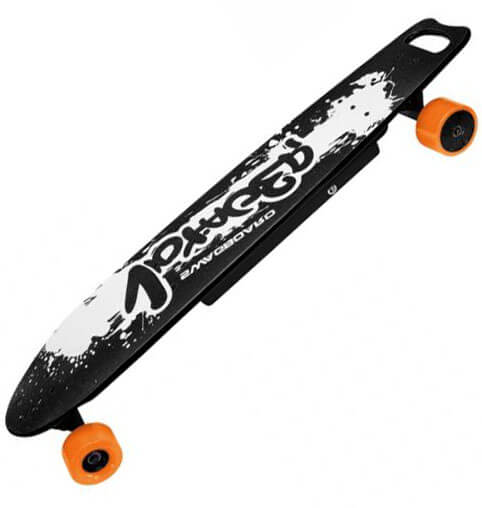 Swagtron is no stranger to having their name in the spotlight, as their products (and brand) have been featured on CBS This Morning, Ellen and Good Morning America (for starters). They have been a dominating force in the electric vehicle industry – making everything from eSk8s to eScooters to Hoverboards and eBikes.
It's no surprise their Voyager Electric Longboard (which is made of EIGHT layers of Canadian Maplewood and TWO bamboo layers) is one of the most popular electric skateboards on Amazon. The Voyager can carry up to a staggering 330lbs. – although you won't be going very fast (as the Voyager will be able to reach only 15mph).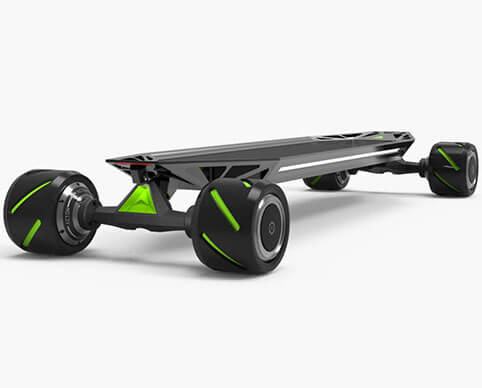 On Acton's official site, they have this to say about their QU4TRO (Blink-series): "It's built like a sports car." This is easy to see for yourself – right off the bat you can tell how sleek and sexy it looks. Looks aren't everything, however, and the QU4TRO truly delivers in this regard. As you can probably tell from the name, there are FOUR hub motors – which is unheard of, even in this day and age of technology. If you want to travel up to 22 miles, this is your board – and if you want to roar through the streets at 22mph, this is the board for you.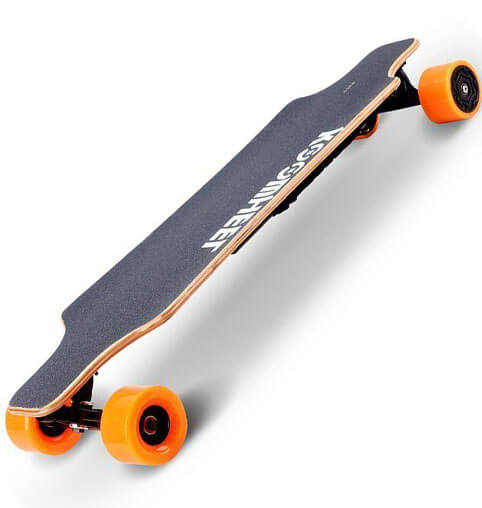 What can be said about Koowheel that hasn't been said before? Not much, because their D3M Longboard is one amazing product that's worth being mentioned.
One reason explaining their tremendous rage across the nation is because the D3M e-Longboard has two riding speeds: normal and pro. Their normal speed? 18mph. This speed alone is considerably faster than many top brands' eSk8s' TOP speeds. And the D3M's second riding speed (pro) is 27mph. If you want to go the distance, don't worry: you can travel up to 27 miles maximum in one riding session.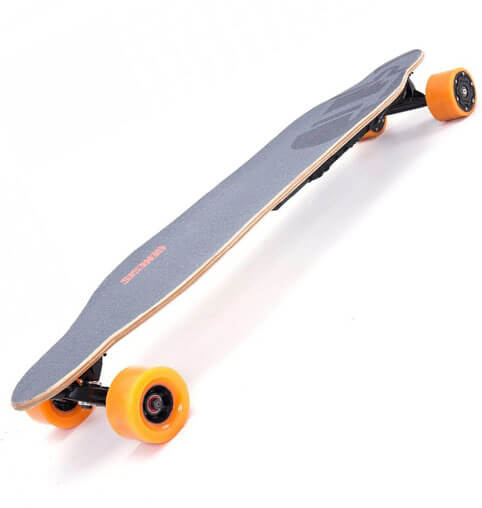 Genesis makes more than electric skateboards; they also make eScooters, eBikes and Hoverboards. They currently employ 200 people – most of them within the USA. Genesis (founded in New York City) has offices and facilities as far reaching as New Jersey, California, and China. Part of their mission statement is to be as culturally acceptable and as environmentally conscious as possible.
Genesis is one of the proud manufacturers of eScooters, eBikes, Hoverboards and eSkateboards. Their Tomahawk eSk8 has obviously surpassed the many tests Genesis put the board through when they made this awesome speed demon.
Genesis is a smart company – a company that knows how to make quality boards. Their Tomahawk's been outfitted with a Lithium-ion battery, which keeps the board in prime condition for speeding down the road for 20+ miles. This is one of the longest-riding boards you'll find on the market today. And not only that, its top speed reaches up to 20mph – one of the perfect speeds for speed demons.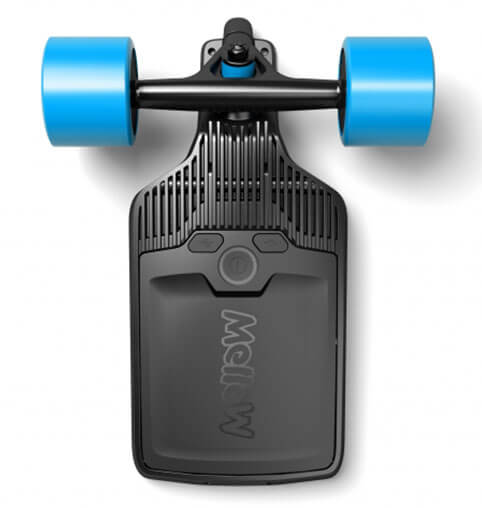 Mellow creators Johannes and Kilian believe that their company is more than a company, it's a lifestyle. And rightly so – as a by-product of passion, intensity and a mutual love for pushing life's "fun levels" to the max, their Mellow Drive is a testament of their insane obsession for "the wild thrill."
The Mellow Drive is simply an electronic truck that can be attached to any deck you already have. Mellow also made an eSk8 with their Drive attached to it, if you'd prefer to buy that. The Drive itself can travel 9 miles maximum – which is almost worth a chuckle. What isn't so funny is the max speed: you're looking to fly past 25mph tops.
As you've just seen, these 9 high-speed boards are not only way above average in terms of speed… but they're also affordable. There is no reason why anyone should be denied riding at least one eSk8 in their lifetime: especially if you're a speed demon. (As always, please be safe while you're riding. Accidents aren't fun.)