The coolest electric skateboard in the market of 2017, Maxfind's Max B brings a whole new feel to these ultra-niche devices. It has a wireless controller to navigate through, has a revolutionary black wooden deck with wear resistant grip tape. With a traditional long board design, perfectly captured with deep concaves at the deck for stability, this e-longboard also has several other cool built-in features, making it a one of a kind and popular one!
It comes with a specialized truck for stable movement even at high speeds! The best part about the Max B is that if its long-lasting battery happens to run out you can still ride it manually like a normal skateboard, reliving your childhood moments.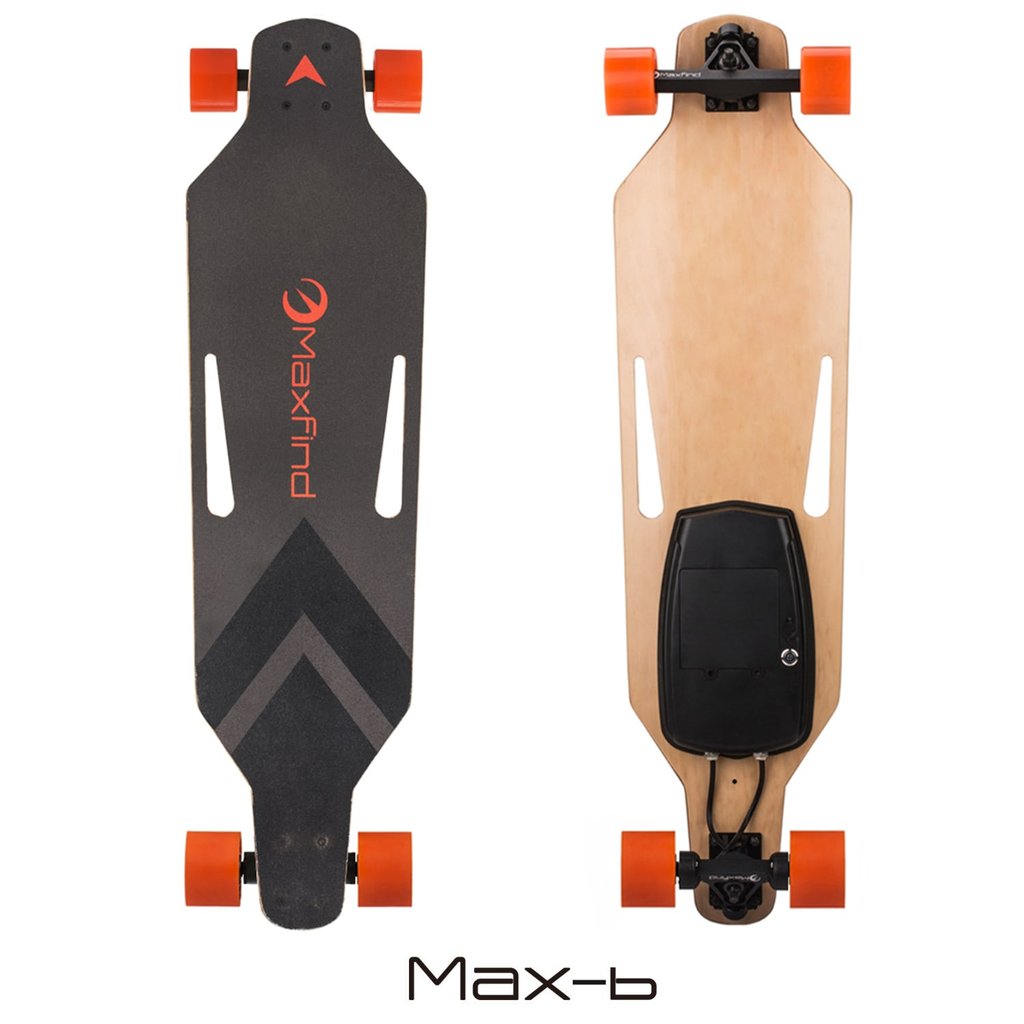 Major Specifications
| | |
| --- | --- |
| Color: | Black and Orange |
| Maximum Speed: | 13 MPH |
| Range (Per Charge): | 12 kilometers |
| Power: | 360 Watts Per Motor |
| Weight: | 5.5kg |
| Wheel Size: | 83mm, Sturdy Polyurethane |
| Size/Dimension(LxWxH): | 39.37"x11"x5.7" |
| Material: | 8 Ply Maple Wood, Aluminum |
| Warranty: | 1 Year |
| Integrated Lights: | NO |
| Remote Control: | YES, Wireless |
| Incline Rate: | 20 degrees |
| Other Specs: | Class IP65 Water Resistance |
Design

The Max B, is made of 8-ply Maple Wood deck. The truck is made of Aluminum, and the grip tape is black and grey. The whole aura of the board brings back memories of the good old skateboarding times. The wheels are orange Polyurethane based, and are 83mm in dimension.
The dual brushless hub motors are of type N5060, and of high performance PU- they are well fitted, smooth and soundless.
The remote controller is wireless, and chargeable, with 450 MAH battery– it takes about half an hour. The remote is really small and easy to hold while riding, and can be slipped into a pocket, when the battery runs out.
The board weights around 12lbs, and is compact in design, still upkeeping the long board style, comfortable for users of any height. It can hold up to 120 kilograms in weight, and is engineered with a concave base for comfort and stability.
The Max B also comes with a handle built in for ease of carrying, and its max range varies from 12-15 kilometers depending on the user's weight.
Power and Performance
The batteries are Samsung grade, 18650 Class A Lithium Ion batteries- 2.2AH, 36 Volts.
The two motors give 500W each, totaling up to 1000W. They make the board compact but powerful, and are have potential to achieve top speed in a matter of seconds. The motors have a brush mechanism, to provide increased stable power yet prevent overheating of the board and its parts.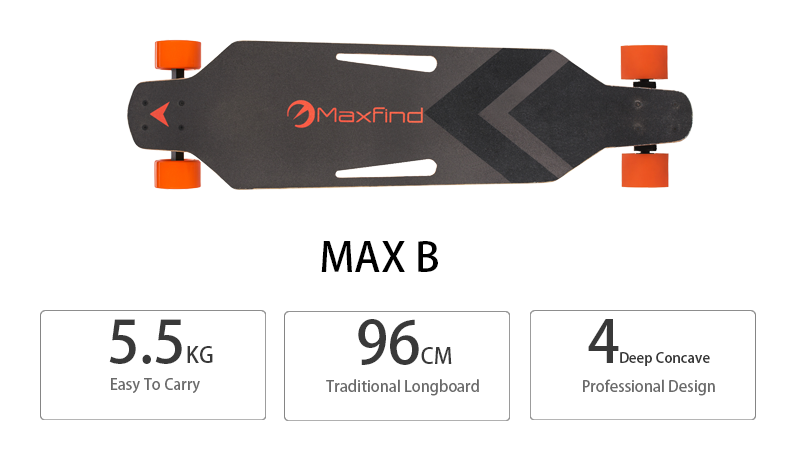 The board is equipped to handle water splashes, wear and tear, grit and wet soil. If this isn't entrancing enough, the board is also stain resistant! It has 2-wheel drive.
The remote controller is chargeable, and can be used as an accelerator, braking system, and reverse wheel drive. The board is flex equipped– because of which you won't really feel the bumps and stones. It is also shock absorbing.
Is Maxfind Max B Safe?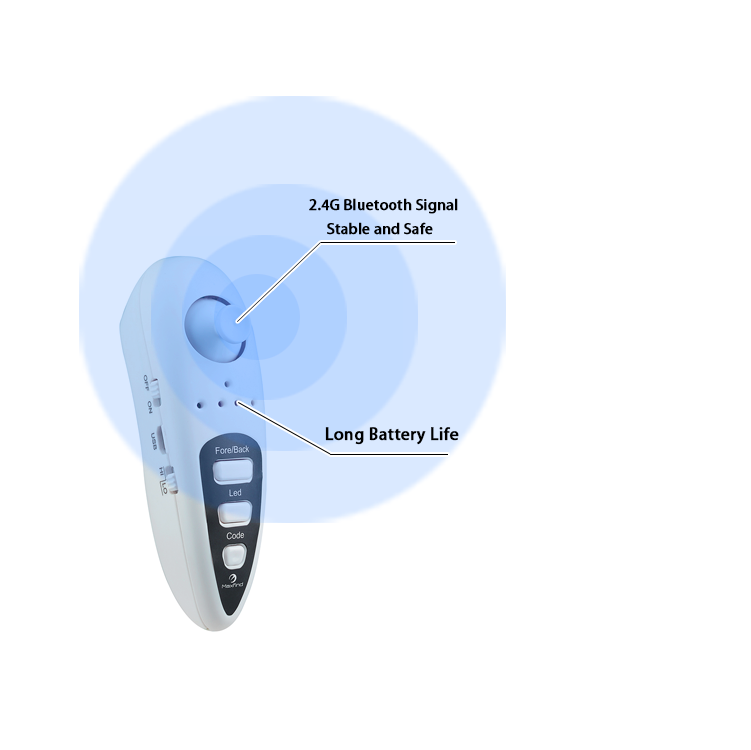 It keeps you safe, and sudden brakes aren't as dangerous as you think, the grip pads prevent the rider from falling off the board.
It can also be ridden manually, which is amazing for when the battery dies out.
The polyurethane wheels prevent slips, are vibration free and are designed for a smooth cruise.
The whole board is waterproof, and is assured to not electrocute on coming in contact with a puddle, or in humid conditions, including heavy downpour!
It was initially designed as a board for children to ride as well, and is hence safe for kids, and easy to carry.
Going uphill is easy, as it provides 20 degrees of incline rate. The Maxfind Max B is surprisingly fast and extremely stable when riding downhill- owing to its unique design.
The board is packed with the highest quality motors, truck, material and wheels– it never fails to impress! With high tech features like these, it also incorporates safety ones, for a worry-free ride!
Is Maxfind Max B Worth the Cost?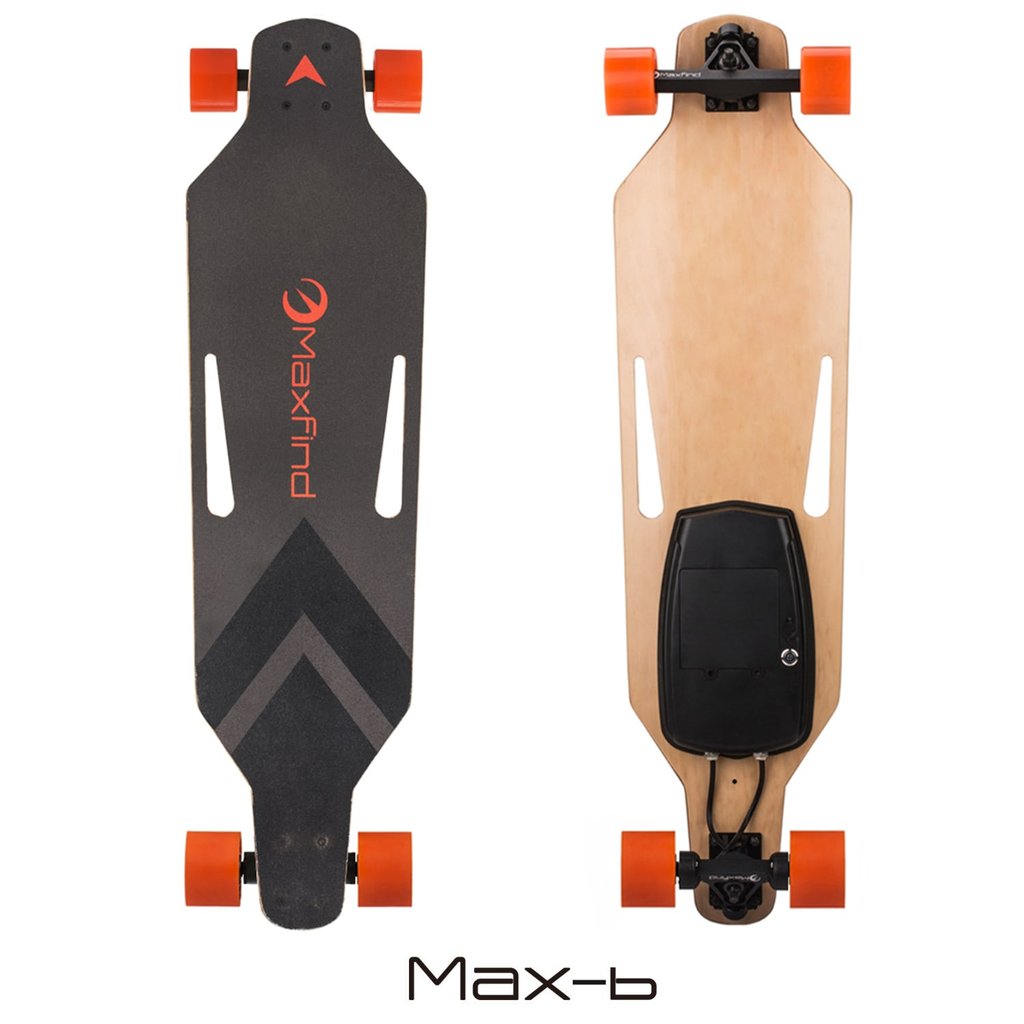 The Max B is available in the market for around $1000, which will probably make you a little sceptic, considering ordinary, old school looks- but don't let the looks fool you. Every part of the board, including the motors are water resistant, coated with Class IP65 coating. The box comes with the skateboard, a wireless remote controller, the instruction manual and the original packaging, with extra nuts and bolts as well- including a tool to use it. It doesn't take much time to configure and set either. It's more advanced than the other boards in its range, and has gained popularity due to its comfort and rigidity. Since its light, it's allowed on an airplane. Owing to its 8-ply maple, it will give you a good number of years to last, 15 minimum! The Maxfind Max B is the best board of 2016 in its range, being lightweight and fast!