Update: This model is no longer available. Check out Best Electric Skateboards of 2021.
Who hasn't dreamt of skimming through the streets of your town in an Electric Skateboard while sneering at bulky cars stuck in jams? It is an experience in itself which has fascinated us from years long, but due to lack of technology either our whims were still getting suppressed or they were too costly to ever materialize. Well, not anymore.  Introducing the LiftBoard Single Motor Skateboard that makes your commute in the city throughout the trickiest parts extremely easy and exhilaratingly fun.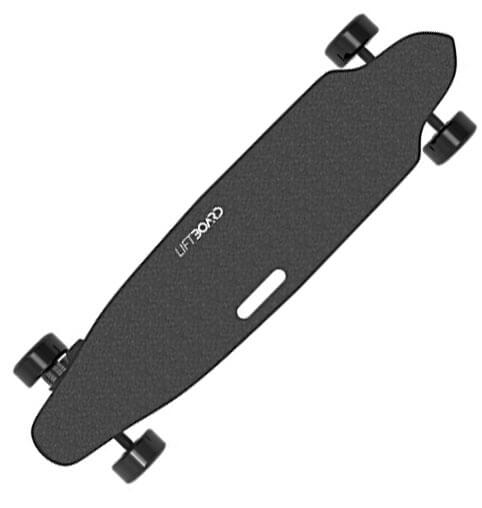 It comes in two options of Single and Dual motor which both offer extreme power choices, the one we are going to discuss about is the Single Motor Skateboard. Belt driven 900-watt motor that can speed up to 16 mph and ABEC 5 bearings for fast smooth skating, this madness allows you to accelerate through hilly regions of your city with utmost ease and brake to a complete stop when required. Very tough and reliable, the LiftBoard is the to go for skateboard!
Major Specifications
| | |
| --- | --- |
| Colour | Black |
| Max Speed | 16 miles per hour |
| Range (per charge) | 18 miles |
| Power | 900 Watts |
| Weight | 24.9 pounds |
| Wheel Size | 80 x 45 mm |
| Dimensions (LxWxH) | 39 x 9 x 15 inches |
| Material | 7 Ply Maple Wood Deck, |
| Warranty | 120 Day Risk Free Warranty |
| Bluetooth | No |
| Remote Control | YES |
| Uphill Climbing Capacity | 15 degree |
| Motor | 1800 Watts (2 Brushless DC, 900 Watt each) |
| Battery | 8800 MAH Lithium ion batteries |
Design


The deck of the board that is built keeping in mind the importance of light weighted-ness and stability for your hoverboard, is made up of 7 ply maple wood. It ensures durability and strength. Built in grip also available which makes it extremely convenient for you to glide through towns.
Weighing around 24.9 pounds, this makes your daily commute very easy.
The powerful 900 Watt Belt driven motor packs a punch and makes it easy to commute anywhere within 18 miles of your pick-up point without worrying about recharging your skateboard.
The LiftBoard uses a lithium ion powered wireless remote to provide for control braking and acceleration that ensures safety and quick response. You can also pull the throttle backwards to slow down and eventually stop, or even go in reverse for your board to come to a halt.
The board is designed in such a way that in case you run out of power mid-way your journey, you'll face some resistance by its belt to be able to just push through the streets.
The 7 Maple Wood Deck Board that comes with it, ensues for a stable yet compliant ride along the roughest parts of the city while being very light weighted.
With 15% incline available, it is also extremely convenient for hilly terrains.
The polyurethane 80 mm wheels enables you to zoom past your city in high speeds. The maple deck wood guarantees toughness, light weighted-ness and durability all at the same time. Has also been tested for gravel and wet regions and works perfectly fine there too.
Power and Performance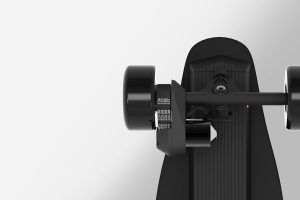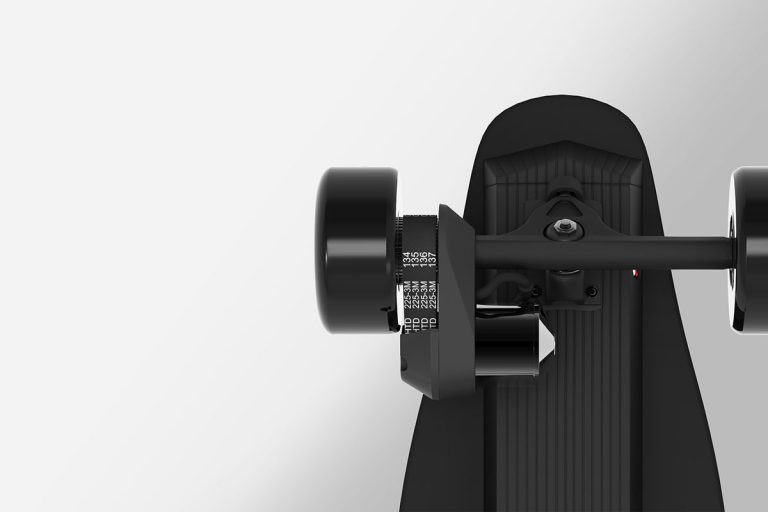 Equipped with DC Brushless motors that pack a 900 Watt punch on your rides, it is an extremely great bet for your money. This particular LiftBoard is single motor electric skateboard that is sure to give you the thrill of your lives.
It can attain a maximum speed of 16 miles which is phenomenal for an electric scooter in this range. It also comes in two riding modes- the fast mode and the beginner's mode with different speeding capabilities.
The 7 ply maple wood deck also has in built grip system that makes sure your feet stay in the right place while you are on your adventurous ride through the town.
The remote control works on 800 mAh Lithium ion batteries that last up to 2 hours without charging.
Although it slows down a bit, the LiftBoard Single Motor Skateboard is viable for slightly hilly terrains as it comes with a 15% incline uphill grade capacity.
A 3-hour battery backup for this adventure specialist, the Liftboard single motor skateboard can be driven for a range of 18 miles with no stop.
Wireless remote enables easy access and control.
Is Liftboard Single Motor Skateboard Safe?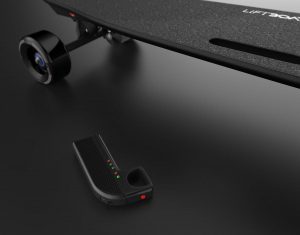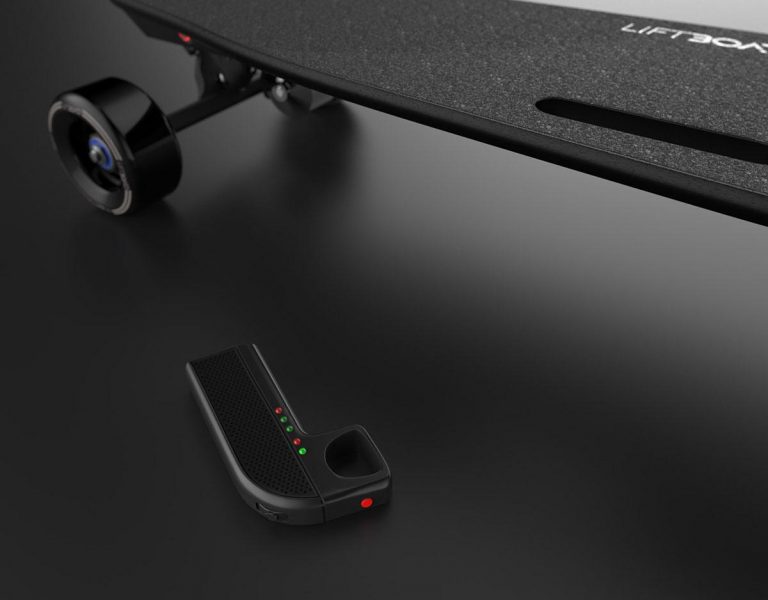 There are LED lights present on the deck of the board that switch on to make you aware of what riding mode you are currently on. In case of fast mode, a red light turns up and in case of beginner's mode a green light will turn up. These indicate what pace you should be driving your electric skateboard at.
If the LiftBoard is not being used, it also shuts down by itself to conserve battery. This helps you escape unnecessary accidents.
The braking system is also quick and responsive and lets you have a safe worry-free ride.
There is extra grip on the 7-ply maple wood deck that at first feels like unnecessary sandpaper like friction for your feet, but once you set out on the streets you understand its importance.
Is LiftBoard Single Motor Skateboard Worth the Cost?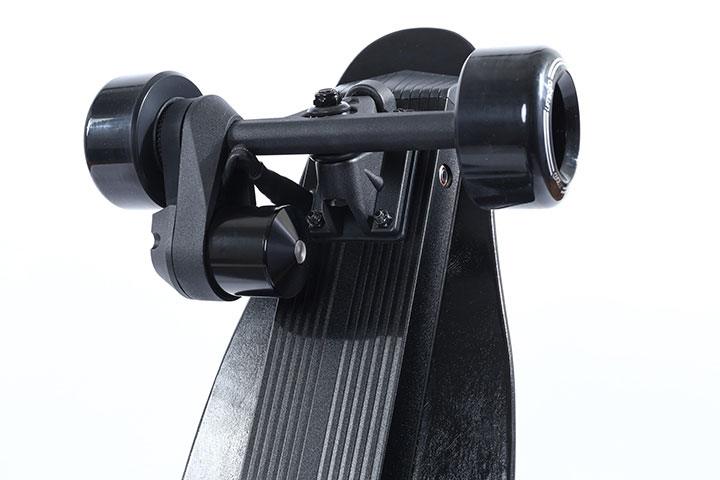 $499 is the price at which LiftBoard launched the product, and this will prove to be one of the most economical purchases ever for you. It comes along with the controller, batteries and charger so saves you further investment of time, money and efforts. It is the best bet for this price.
Don't Miss Out the Following Electric Skateboards: