No high-quality self-balancing scooter in America is released to the public without receiving a UL2272 safety certificate. (In fact, most manufacturers and marketing teams use this certificate as a big selling point for hoverboards.)
This is because the UL2272 process involves over a hundred industry-standard safety and electrical tests. When hoverboards first emerged on the scene, there were a lot of reports of them catching fire and—in extreme cases—exploding below riders' feet, horribly injuring them in the process.
All that changed when [company] created UL2272 tests to put each and every self-balancing scooter through hundreds of tests – similar to car manufacturers literally destroying their products to evaluate how safe the "road dummies" are in high-impact collisions.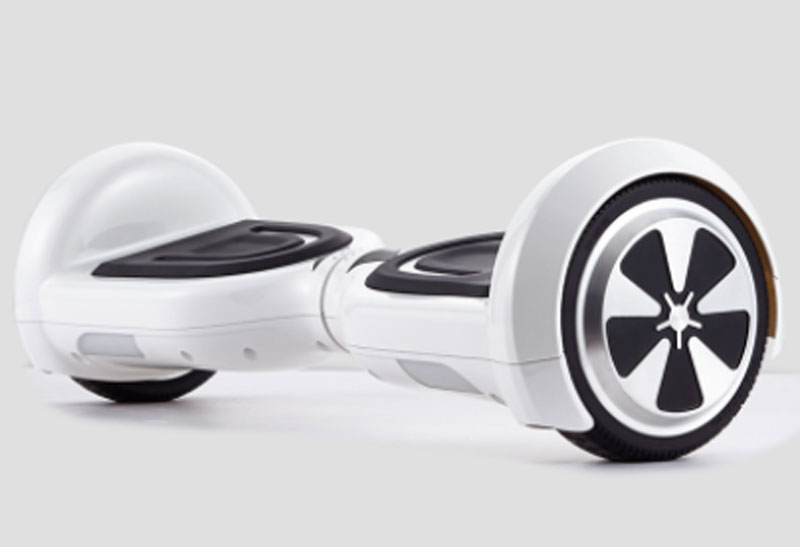 Any board with a UL2272 certificate is, quite simply, a safe board to buy. (The package it comes in even includes the certificate so you can verify it for yourself. Whether or not other boards include the same certificate, it's a nice touch.)
Thanks to the Spadger's non-slip footpads, you don't have to worry about losing your footing and slipping off the board onto the ground. Many people worry about falling off self-balancing scooters – which is why many beginners uncontrollably wobble when they first "mount" boards. These non-slip pads prevent that – giving riders the freedom to step on the board (and ride it to their heart's content) with confidence in their balance.
Thanks to technology the company calls "the Intellisense auto-induction"…. the Spadger self-balancing Gyro-sensors, which are professionally calibrated, also work to "control" your balance when you're on the board. By automatically adjusting to your position, this feature works to keep you upright, maximising your safety and the smoothness of every ride.
With the addition of LED lights (which are a life-saving addition to have, on any board), night riders and night-owls can comfortably ride around at night without worrying about being hit by oncoming traffic. (Or coming across suicidal animals who scurry across your path.) It's evident the manufacturers clearly designed a board with the safety of its riders in mind.
The wheel sizes of the Spadger is significantly smaller than most industry-standard hoverboards. At 6.5", it is only one or two inches smaller than regular self-balancing scooters.
On the plus side, the Spadger weighs an approximate 23 lbs. (~10 kgs.), making it a lot lighter than typical hoverboards. This makes it easier to maneuver around tight corners (a big benefit if you or anyone decides to take it "for a spin" indoors). Its roughly-light weight also makes it easier to carry than other, heavier boards (when transportation is an issue).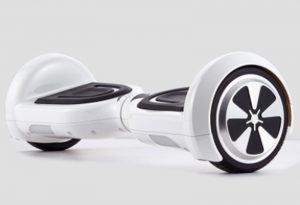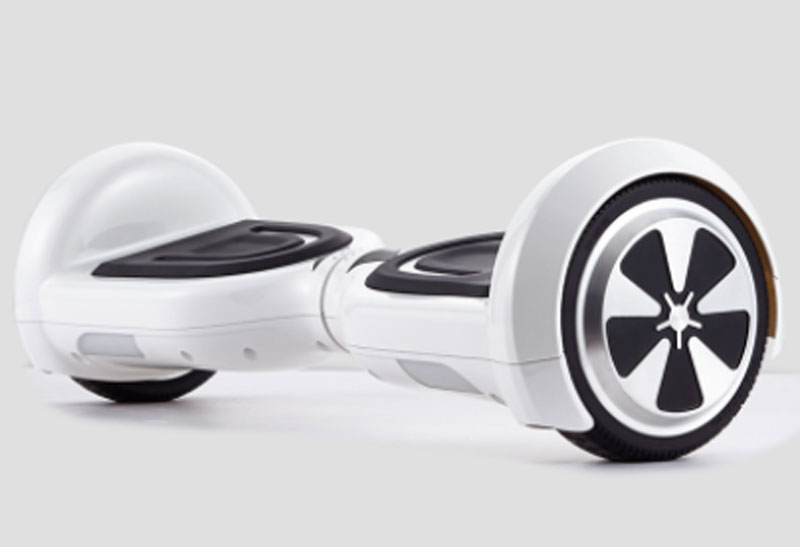 The Spadger's maximum speed is 7 mph, making it a considerate choice for beginners and rookies alike. While 7mph may not seem fast (sorry, adrenaline junkies), 7-8mph is almost the industry-standard speed for most self-balancing boards. This speed is also perfect for keeping older people and children safe – as higher speeds may "scare" people who aren't used to riding hoverboards. (Don't be careless, though: 7mph for a hoverboard is still a noteworthy speed.)
Part of the reason the Spadger Hoverboard can achieve this speed, is its dual motors. Which, in typical hoverboard fashion, are quickly becoming staples in UL2272-certified hoverboards.
What these dual motors do, exactly, is give you an easier time for climbing inclines and slopes (as long as they're 15 degrees or less). As there are quite a few hills in my town, one way to figure out whether they're "climbable" or not is to just ride them. And nothing beats the thrill of riding down those hills, feeling like a king of the world on this board.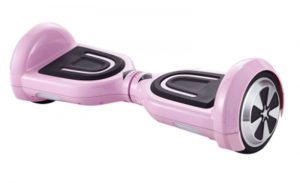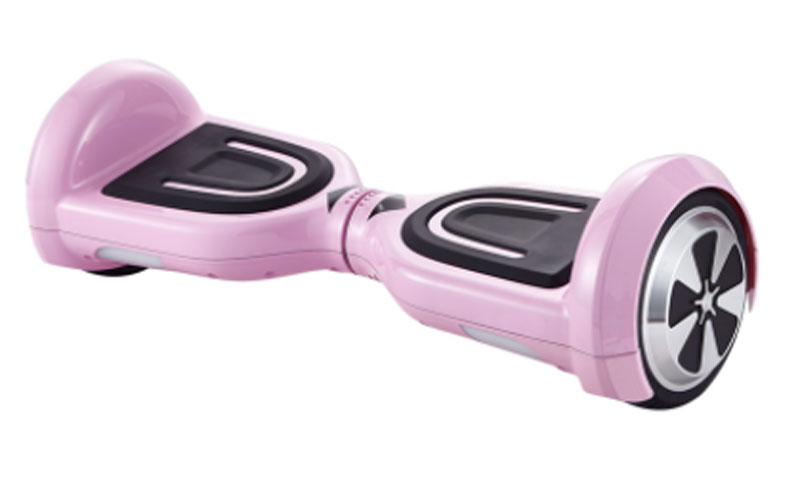 At the end of the day, or whenever you're on a break from riding, you can simply charge the battery (charger voltage: AC100 – 240 V 50 – 60 Hz). The battery will be fully charged in only an hour to an hour and a half. (Roughly the time it takes a Netflix show or movie to end.)
Since its size is smaller, its maximum capacity is ~264 lbs./~120 kgs. This is roughly 10 lbs. less than competing hoverboards holds, but a significant trade-off is how many miles the Spadger can take you on one battery charge.
Remarkably, on a full battery the Spadger can take you as far as twelve miles before requiring another recharge. While other boards (listed below) can travel much farther… those boards are off-road scooters, and are designed completely different. (Not to mention they are also hundreds of dollars more expensive than the Spadger.)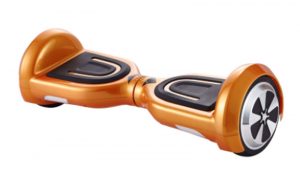 To give you an idea of how the Spadger's distance capacity holds up to more expensive, "brand-name" boards…
• The Skque X1 travels 12 miles (20km)- 20km/~12 miles
• The EPIKGO travels 10 miles (16 km)
• The Halo Rover travels 10 miles
A reason the Spadger's total distance travelled (on one charge) is the fact that the EPIKGO and Halo Rover are off-terrain self-balancing scooters. As a paved-surface-only hoverboard, the Spadger cannot trail over snow, sand and mud the way off-road boards can. This makes the Spadger's sale price a real bargain compared alongside the more expensive, "big dog" scooters.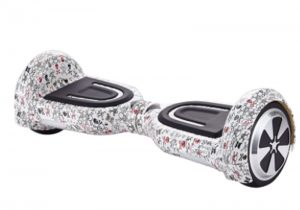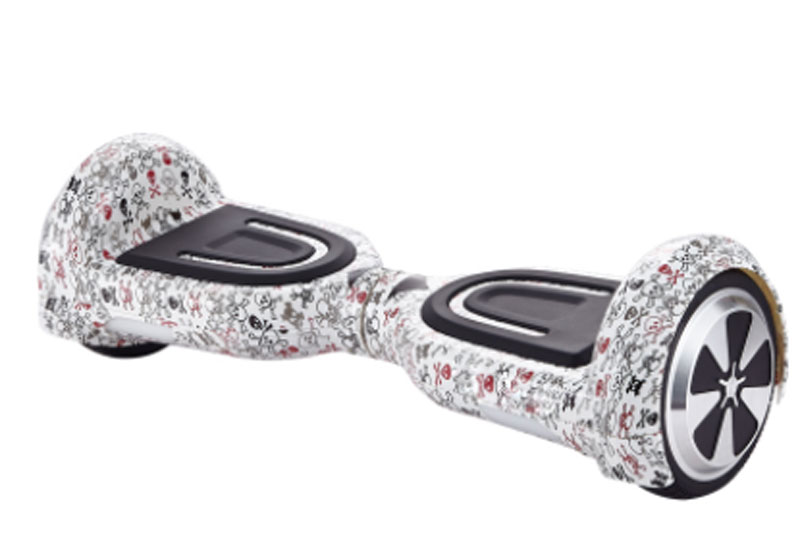 Speaking about price, perhaps the most incredible part of the Spadger is its price. For everything it gives you, it's available on Amazon for only $240.00! (Plus shipping and handling.) This is quite simply an extraordinary bargain in the hoverboard world – and a capable "entry level" self-balancing scooter for beginners who want to try their hand at riding one.
On their website, Spadger says "Please feel free to contact us if you have any concerns or questions about our product." While this type of customer service should go without saying, it's a nice thing to read – a statement sorely lacking from most manufacturer's websites.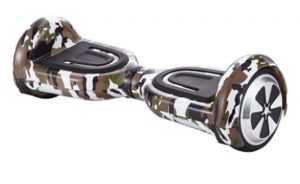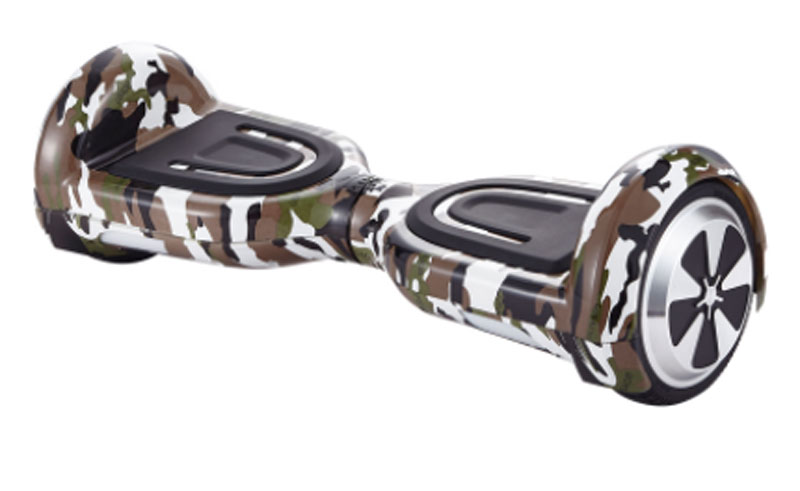 What is also a thoughtful consideration for riders' experiences is the inclusion of a 1-year warranty card in the packaging. So if the board malfunctions, or if any parts break, they can be sent into the manufacturer for a replacement or money refund (as long as it's within warranty).
All things considered, the Spadger is an excellent entry-level board that, despite its small size, is a tremendous bargain that takes you incredibly far, at an extremely-affordable price.