Update: Skque x1 is no longer available. Please check our best hoverboard alternatives to Skque x1.
By now, you probably know how much time self-balancing scooters save. They're even "life savers" for college students who live on large campuses, going down to the store right down the street (or the grocery store a km/mile away), engaging your core (which is a wonderful exercise all in itself), and you save money by not taking your automobile to fill up at gas stations so much.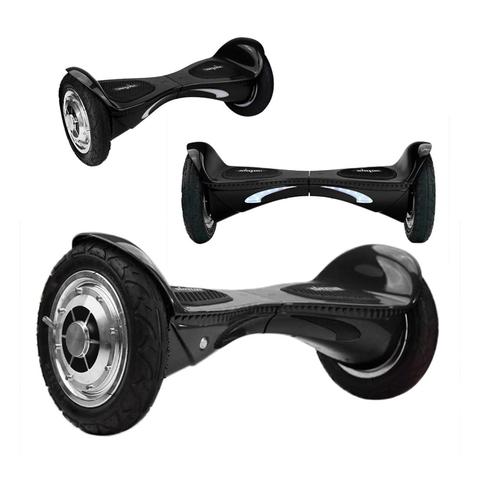 While all of this is fine and dandy, there are quite a large number of self-balancing scooters (aka "hoverboards") on the market that make choosing one difficult. Like picking out your first 4K TV or 2017 BMW. Knowing which one to actually go with is hard.
Not to mention how incredibly fun Justin Bieber, Wiz Khalifa, and Chris Brown made hoverboards look when they were blasting them all over social media (Instagram, YouTube, etc.).
Today we're taking a look at the Skque X1. (Skew? S-k-queue? Sk-hoo? I don't know how to pronounce the name of this thing.)
First off, the board itself is UL 2272 certified. Which means it went through a grueling set of strict tests (both electrical and safety tests)… and passed them all with flying colours. This board has passed the most dominating industry-standard safety tests out there – which puts to rest all those fears about hoverboards randomly blowing up or catching fire. (In so many words: UL-certified boards do not blow up.)
And in case you're wondering about accidentally slipping off this thing or being "thrown off"- don't worry: the Skque X1 comes with elastic foot cushions.
Also cool (and becoming a major statement in the game in many scooters across the board) is the fact it comes Bluetooth-accessible. How AWESOME is it that you can crank out your jams while you're breezing past walkers and parked cars stuck in traffic? (It's the age of change, after all.)
The sleek, sexy chassis itself is rugged and very "21st century." I mean… Just look at it. It's like walking by an elite fashion store and seeing a sexy tuxedo or a gorgeous dress.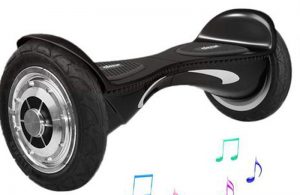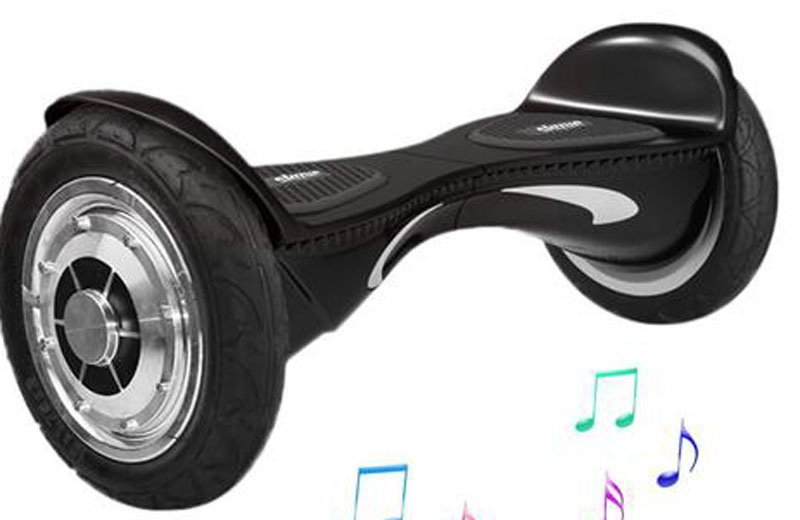 The X1 hoverboard has dual motors (350w each) for a total of 700 major wattage. (That's serious power in electric, self-balancing scooters). As in every single board the driving motors are in the wheels themselves, and are controlled by the pressure and direction of your feet.
This makes it incredibly fun for doing endless donuts – thanks to the zero turning radius of the board itself! But the real beauty of it all is being able to navigate sharp corners and "tight spots" with a breeze, like a Master Scooter Rider (even if you've been riding for 5 minutes!)
The wireless remote definitely has the advantage of switch it on and off without a fuss. (And, a major bonus is the fact that the remote is wireless. Remember how cool you felt, controlling your HDMI-connected TV with a wireless mouse… even while you were across the room?) The Skque X1 can be turned off or on with the press of a button on the remote.
The battery capacity itself is 44000mAh, which I'm not sure exactly what that means… My friend (who already has a collection of hoverboards in his garage) said all it means is the battery can last for a straight ~20km/~12 miles run before the battery needs to be charged again. (This is largely thanks to the gyro sensors in the actual motherboard – and is handy to keep in mind if your motherboard ever breaks.)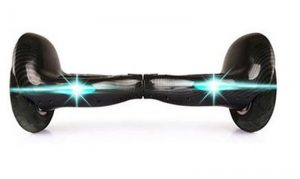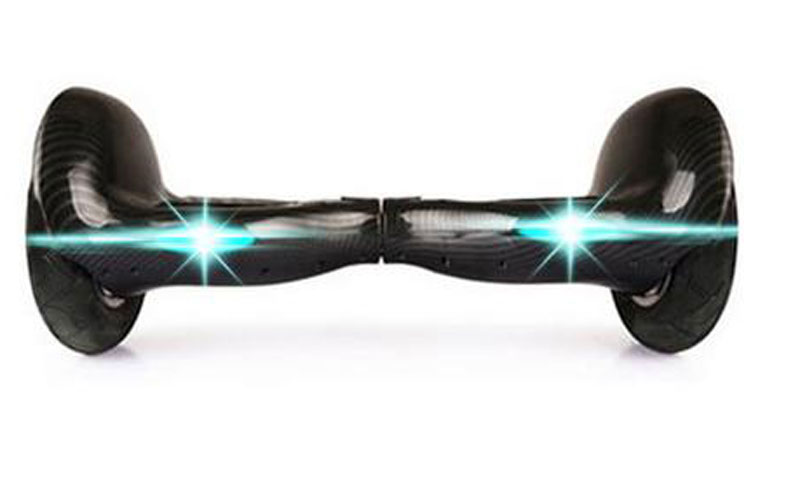 12 miles is a lot of ground to cover, when you consider the Skque X1 top speed is ~7.50 mph. What's even more incredible is… it can reach that speed even while carrying up to 265 lbs. (~120 kgs.) without any problem whatsoever.
Now, here is the thing. Earlier I said that the board can run a whopping 12 miles before needing to be charged again. Other riders reported that it, on a full battery charge, travels ~11-15 miles (17-24 km) – which is phenomenal, considering its top speed is six miles an hour.
In either case, the fact remains that this board can really travel the distance. What also helps is that the batteries are made of Lithium, and have a capacity of a 158W LG battery. Making it perfect for charging in your home without stealing power from other appliances.
Plus, the wheels have LED lights for anybody who feels the need to go out and roam the earth at night – perfect for night-owls.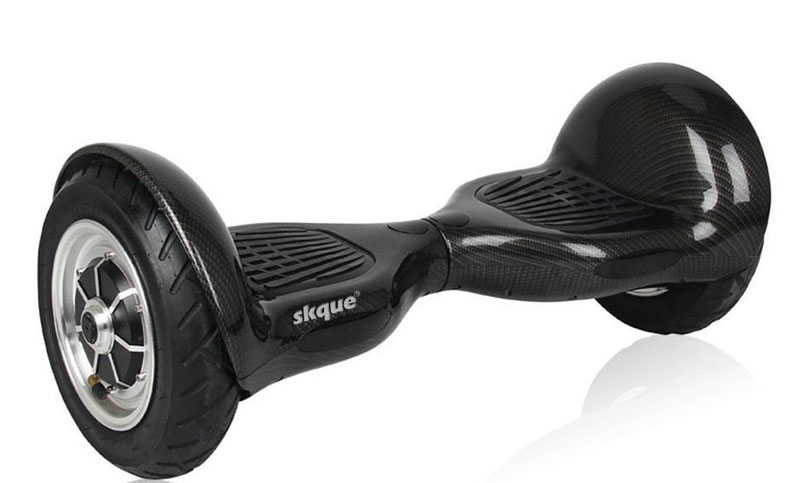 If you're one of the thousands of adventurous night owls… or thrill-seekers looking to "center" yourself under the beauty of nature in her mysterious darkness… you're in luck. Constantly-running LED lights (on the wheels) keep you extremely well-lit, making you incredibly easy to see and prevent accidental collisions with midnight joyriders.
The board, however, comes in at just under ~27 lbs. If you were so inclined, after you were done using it, you could use it for a makeshift barbell/dumbbell and crank out some exercises and actually build muscle. Or at least tone the muscles you already have (you sexy thing you).
With a top speed of 10 kmh/6mph, it's not the fastest board on the market – which makes it perfect for younger teens and older people who are worried about hoverboards "taking off on them." The slow speed maximises safety and alleviates worries for inexperienced riders who are worried about accidentally running into things/people.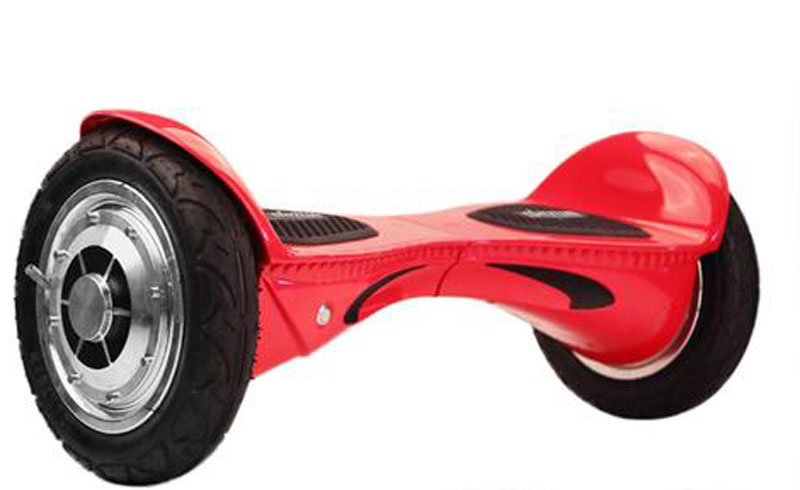 What is remarkable is that the Skque X1 can handle anyone up to 264 lbs. This is thanks to its design: the board itself weighs a staggering 27 lbs.
When the battery needs to be charged, you only need to charge it for one or two hours maximum. As I said earlier, this is not time-consuming, and gives you ample time to get other business done in your day before you go out riding again.
The Skque X1 can be yours for $250-$450.
Also Checkout the Reviews of Other Self-Balancing Scooters: