If you're looking for an off-road Scooter that makes you look awesome as you take it for a ride around town, Street Saw has no shortage of machines that do just that. However, most of Street Saw's products are hoverboards (such as the RockSaw and StabilitySaw).
You'll immediately see that their Monster Chariot is a Segway-styled scooter, which explains the huge price (listed below). Today, however, we're going to be taking a look at their "Spartan" Monster Chariot.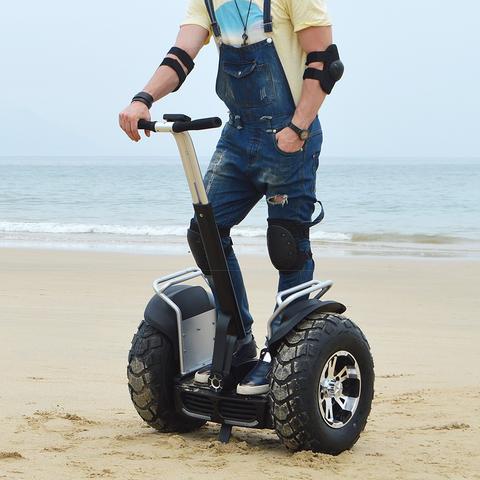 Appearance
The Monster Chariot is a massive beast – you can tell this the second you look at it. You'll notice that each tire has fenders/protectors on top of it, which definitely help the machine look more rugged and bulky. Street Saw has been known to create high-premium products – and one look at the Monster Chariot shows they haven't lost their touch.
Tires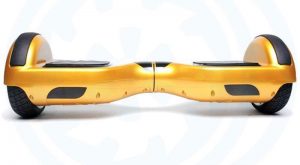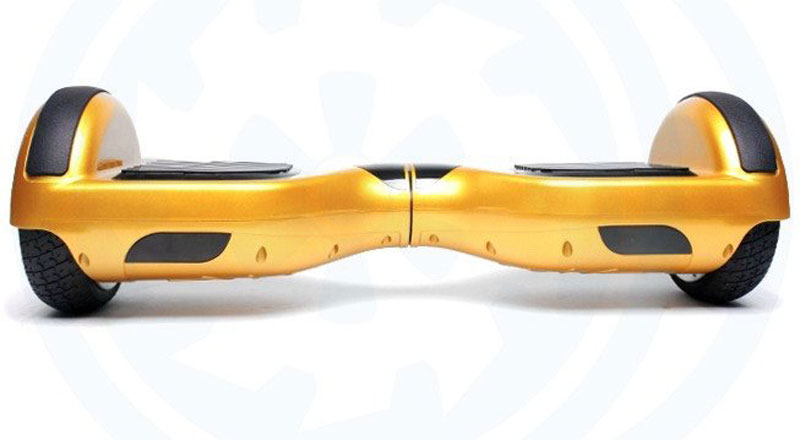 Part of the reason this "Spartan" Segway-styled hoverboard looks massive is due to its monstrous 21" tires. These huge tires mean you can easily traverse over rocky-and-rough terrain, such as snow, sand and hiking paths (full of tree roots and environmental debris). However, most off-road scooters were designed to do this, right? The difference with the Monster Chariot is… its tires make it even easier for you to conquer rougher landscapes – as other off-road tires are typically 12"-16".
Distance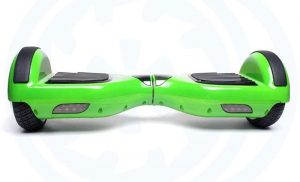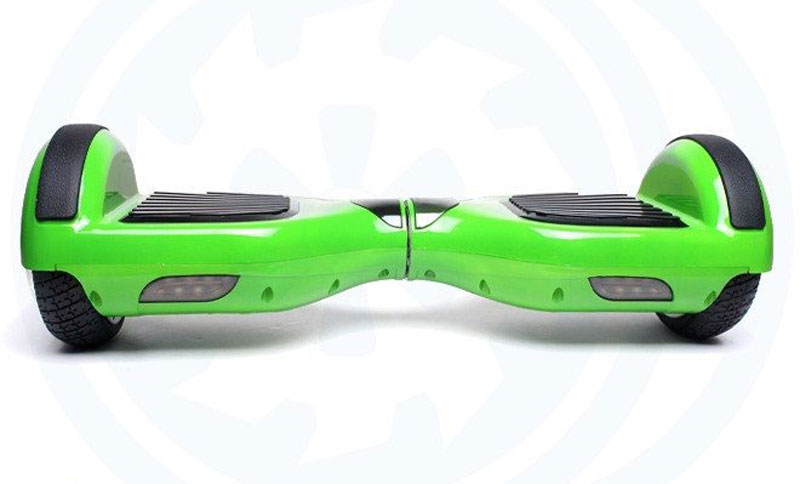 Equally remarkable is the fact that the Monster Chariot can take you a whopping 42.5 miles (68 km) on a single battery charge. Clearly, this "Monster" was designed to squeeze out your maximum enjoyment in every area imaginable. Just think about how far 42 and ½ miles actually is. (This is longer than 900 jumbo jets put together in a single-file line.) On a single battery charge, no less!
Price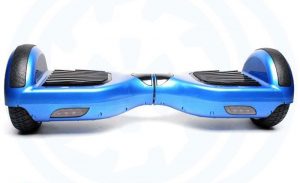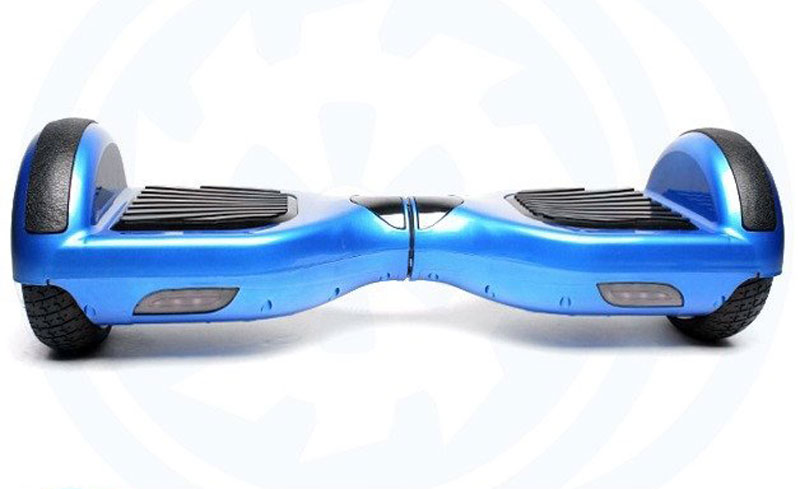 The price listed on Street Saw's website is $5,999.99. If you have that kind of money to spend, it will surely be wise money invested. Plus you have a solid 365-day money-back guarantee to return your machine. On Street Saw's website they claim: "should there by ANY manufacturer's defects to your hoverboard whatsoever within 90 days of purchase, we will do everything in our power to ensure your device is working correctly."
Conclusion
To put it simply, Street Saw has been a world-renown name since their introduction to the market (in 2015), and their line of products have no trouble holding up to that fact. If your wallet has the money for it, I think this will be one of the wisest (and most fun) decisions you'll ever make this year.
Also Checkout the Reviews of Other Famous Off-Road Hoverboards: