Update: Chic Eyourlife Kids Hoverboard is no longer available.
One of the most important questions when purchasing a Hoverboard is whether or not it's safe. I'm sure you've heard the plethora of complaints people had about their boards catching fire, resulting in a lot of recalls when Hoverboards were introduced to the public in 2015.
However, these days, popular boards are safer than ever – if they are UL2272-certified. When you buy a UL2272-certified board, you can be safe in knowing that the manufacturer voluntarily sent their boards to undergo hundreds of safety and electrical tests. These tests are industry-standard, and were created by New UL as a response to the dozens of product recalls – where boards exploded and batteries caught fire and, as a result, people were unfortunately injured.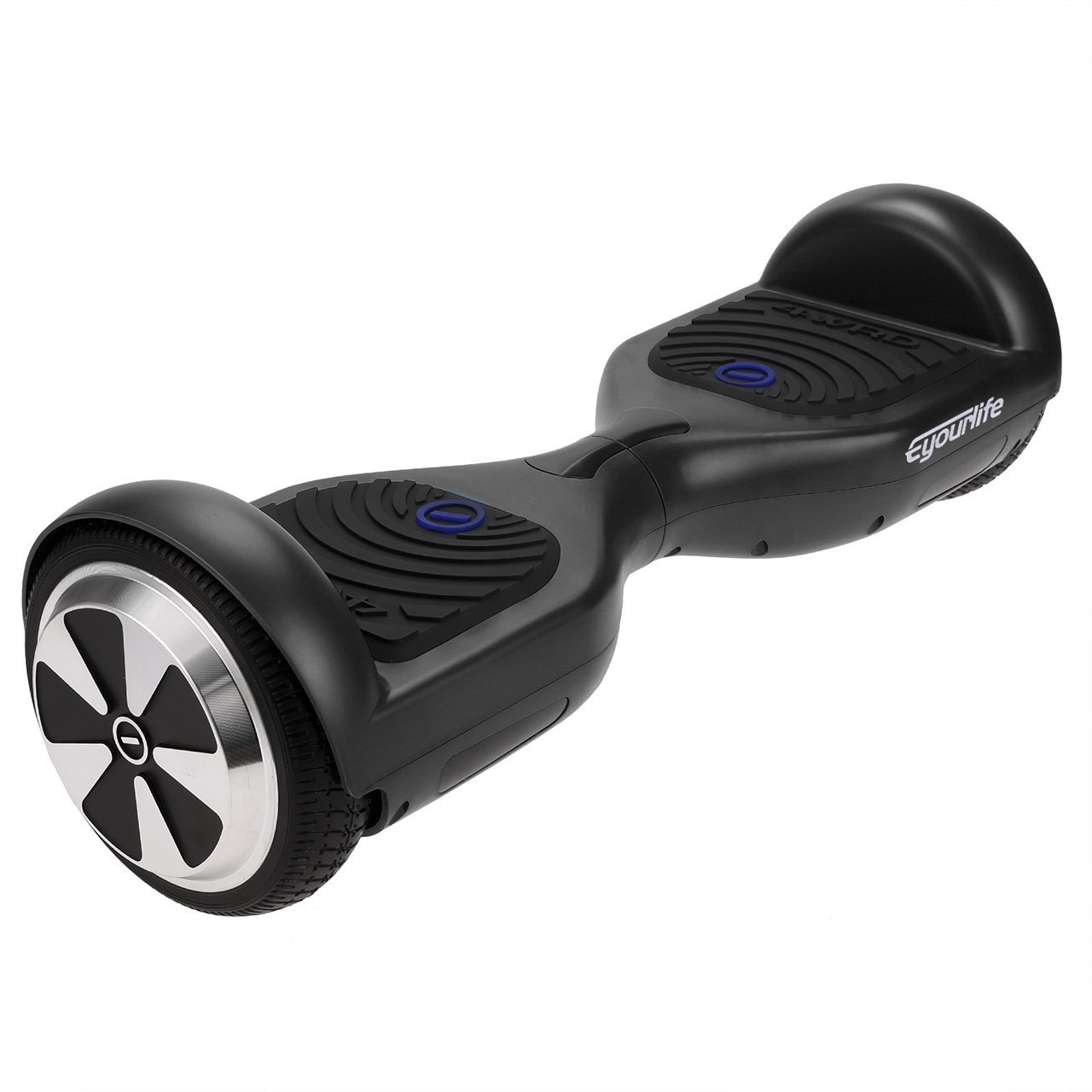 The Eyourlife Kids Hoverboard is UL2272-certified. What makes this Hoverboard noteworthy is it also passed several "crush" tests, wherein testers dropped 10-tons on it to ensure outer-board safety. (While I'm sure other Hoverboards undergo the same crush test, the fact that Chic actually states so puts my mind at ease.) However, Chic went a step further into making their kid friendly board: their Eyourlife line-up is also UL991 and ANSI/UL 1998-certified. (And, believe it or not, Chic is actually one of the most popular high-tech manufacturers in the world. So you're confident their boards are nothing if not high quality.)
What separates the Eyourlife board apart from the rest (and makes it even more kid-friendlier) is that each Eyourlife board is constructed from a shatter-resistant polymer frame. It's been reported that transparent polymer plastic is strong as steel – at a fraction of the weight. So your Eyourlife Hoverboard is extremely durable and stands up to the strongest element, and will take a lot of accidents and wrecks to actually break. Plus, it's also rated IP 54, meaning it is waterproof and can withstand wet land or lightly-raining days. (It should be strongly advised to never submerge any electronic in water.)
Also adding into the safety/durable factor is fender-bumper protection, preventing accidental collisions from contacting the wheels. Perhaps the biggest worry reliever comes in the anti-slip rubber foot pads (with a lot of designs similar to shoe bottoms), which keep your kids from sliding around willy-nilly.
The Eyourlife can carry kids/adults up to 220 lbs. meaning almost everybody of any weight can enjoy the thrill-ride of "zooming" down the street. As if that weren't enough: this Hoverboard is made with an anti-braking lock (ABS) chassis. This prevents the interior components and motherboard from "rattling around" when the board itself comes into physical contact.
This board can climb 15 degree inclines – which is the average incline for most Hoverboards on the market today. (This fact keeps Eyourlife boards on par with boards that are $200-300 more.)
Chic keeps piling the safety features on: each board is equipped with bright LED headlights that ensure total visibility at night. The headlights also serve to help kids see where their feet are at all times.
The 6.5" solid tires mean easy maneuverability, and are more than adequate for taking the board "off-road" (grassy fields, sand, etc.). Plus, the Eyourlife is equipped with absorption shocks – preventing the rider from ever feeling any minor bumps while they're riding.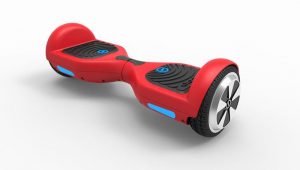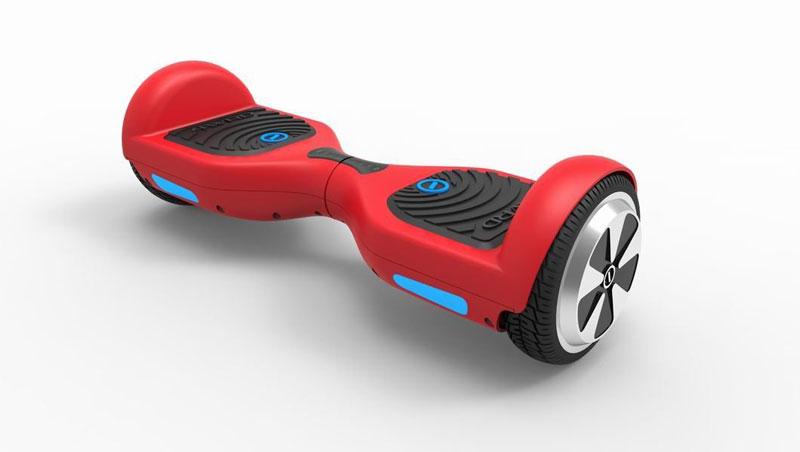 Now, a major problem with many Hoverboards lies in their battery. When batteries are charged past their maximum capacity, they could potentially start a fire. (Lithium-ion batteries have a limit. Imagine filling up a cup with water to the brim until it overflows everywhere.) This is why it is important to monitor the board while it's charging. However, Chic installed a protection mechanism that slows down the "juice" when the battery is reaching full capacity. (It even cuts the power itself when the battery reaches 100%.) Making it a really good choice for kids (who can be, let's face it, rather careless sometimes) who aren't concerned whether the battery's over-charged or not.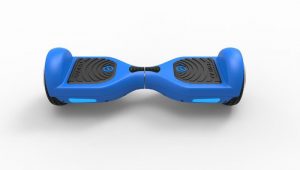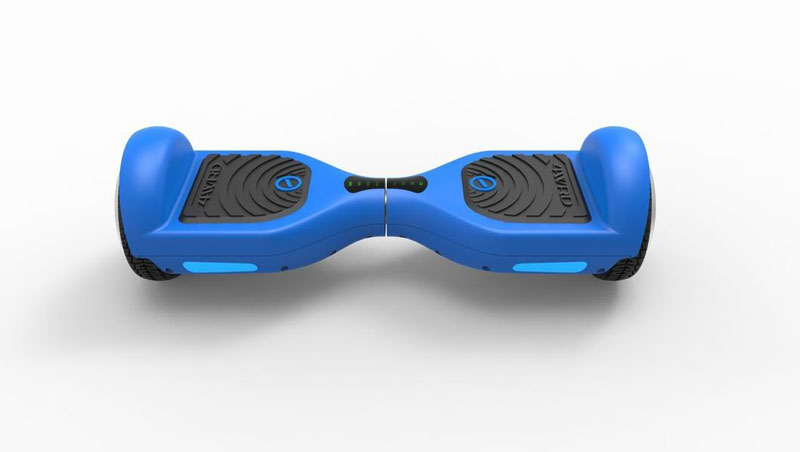 Now, a word of warning: the Eyourlife Kids Hoverboard's top speed is 10 mph. This is an exceptionally fast board. It's even faster than other popular boards (which are hundreds of dollars more pricey) with max speeds of 6-8mph. However, if your kid is a "speed freak", there's an alert system that lets them know they're pushing 10 mph and—if they choose to—they can slow down.
Once the battery is low, simply plug it into any electrical outlet and expect to wait anywhere between 1-2 hours. While this may seem like a long time to wait, it's actually fast – considering the typical battery charging time is 2-3 hours for many Hoverboards this size.
Let's talk about another safety feature: the temperature sensor. (This is something I haven't come across in any other Hoverboard.) When riders speed up, the motors generate heat to accommodate the necessary speed. More speed = more power. This power generates heat, and when there's too much heat, the battery and motherboard are susceptible to catch fire.
Eyourlife countered this risk factor by installing temperature sensors, which monitor heat temperatures and let riders know if they're reaching critical temps.
Let's talk about something: given all that you've learned so far, and all the safety features the Eyourlife board comes with… How much do you figure this Hoverboard is? $500? $400? Not even close.
On Amazon, the Chic Eyourlife Kids Hoverboard sells for $280.00. This makes it a tremendous bargain and saves you some serious bucks, considering other name-brand Hoverboards (with a lot less safety features) sell between $300-500. If you're concerned about a malfunctioning board, Chic has a one year warranty on all their Eyourlife Hoverboards. So, if any parts or components break within the year, you can return it for a replacement. To ensure you receive good customer service, Chic set up a service station in the United States to fix any issues you have.
Don't Miss Out the Following Hoverboards As Well: